How to make the best out of your college experience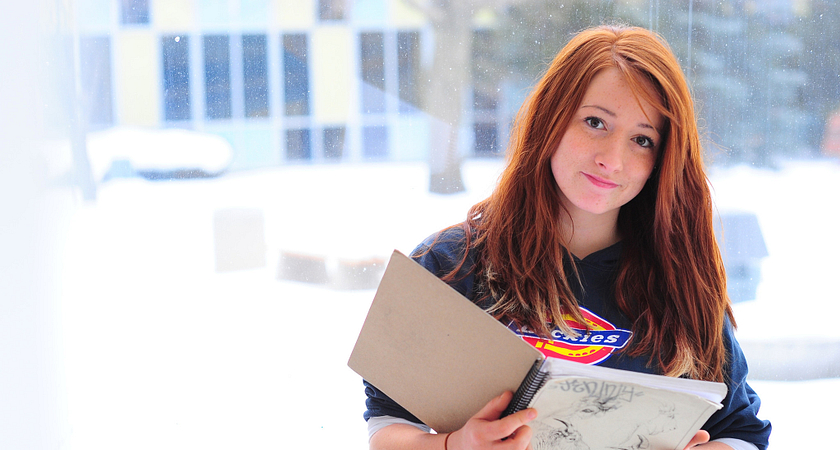 Looking at my smartphone, I know that I barely scratched the surface of its functions and capabilities. At least, I know how to make phone calls, send messages, and use up my data. But looking at a college education, you would go to class, do homework, and ace the tests. Are those enough?

While comparing your college experience to my cellphone usage is a bit unreasonable, my point is that you have to make the most of what you have. (I just downloaded an app that is helping me learn a new language. Making progress.) Don't let life pass you by. College is the perfect training ground for your career, but it also includes some surprises that will help in your personal development.

There's more to college than going to class. School clubs and events are epitomes of college life. I'm not just telling you to get involved, but go out there and try something new, try something you like, and perhaps, try something you never thought you would do. Here are some ideas to help make the best out of your college experience.

Live on your own
Here's your chance to leave your parent's house and "live on your own" --- maybe with a roommate --- at Centennial's Residence. If you can find a space for this in your budget (and some of you actually need to move near campus anyway), living on your own is a big stepping stone towards adulthood. It really puts you to the test when you don't have a human alarm clock and breakfast waiting on the table. It's your chance to learn some life skills and become more independent.

Travel
Study abroad through educational trips and exchange programs. Yet another chance to get away from home! The Student Exchange program will last a full semester where you will get to experience the culture of the chosen country, while completing courses that will be credited back in your Centennial program. Another semester-long venture is an international internship in which instead of being enrolled in school, you will be working in your field of studies abroad. Other global experiences include a few weeks to several months of visits to cities across Canada and the world through Language and Culture Experiences and Global Citizenship and Equity Learning Experiences.

Add blocks of work experience
Many job postings ask for experience, and Centennial can help you achieve that through different types of work placements and volunteer opportunities. Many programs offer apprenticeships, co-operative education, internships, and field placements where Career Services will help in polishing a student's job hunting and interview skills. Even if you miss these work opportunities, there are frequent calls for volunteers where students can gain some transferrable skills for their future jobs. Both job and volunteer placements can provide you with unique networking opportunities, where you are not only connected with relevant people but you can also show them your work ethics and capabilities.

The three examples given can be life-altering for many, opening possibilities for individuals who may not have received this chance have they not enrolled at Centennial. You pay for your education as I do my phone bills, so let's not put them to waste. More importantly, don't let fear, lack of time, and other roadblocks stop you from discovering experiences that will enhance your college life.