Approaching your teacher when you need academic help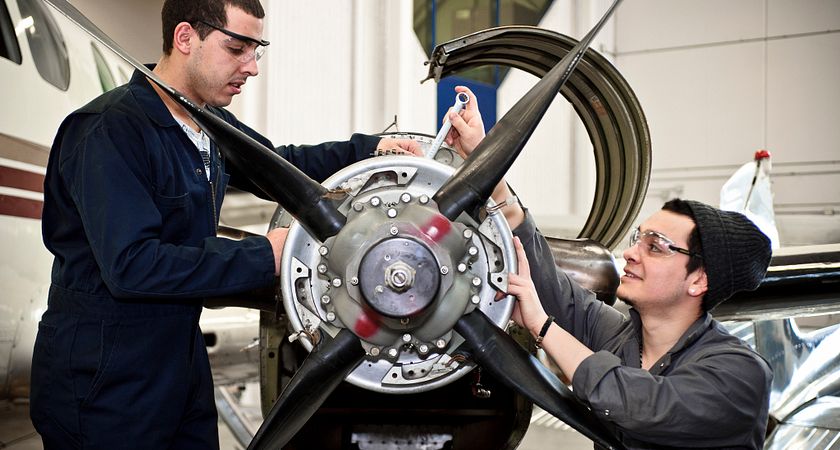 Aren't you glad you're in college, where class sizes are about 30-something max., instead of being in a
university lecture hall with 300 other students? You should be. Let's face it, you can't befriend that many classmates in one class in university, but you can get to know your classmates better in college. The same goes with your professors. Although universities have TA's (Teaching Assistants), there are way too many students to get that one-on-one learning experience. In college, you can easily approach your teachers for help.

But how?

First and foremost, attend your classes. By doing so, you can catch your teacher before and after the class to discuss your specific concerns. These are the best times to meet with your teachers in-person. Of course, when time permits, speak to your professor during class as well. Not only will you get extra help, your professor will know who you are and could help you better by knowing your strengths and weaknesses.

Other than class time, Centennial professors provide availability throughout the week for face-to-face meetings during office hours. They are also accessible via phone and e-mail. Their availability and contact information is usually given in the beginning of the semester.

If time is not an issue but you are finding it hard to approach your professor, perhaps it is something internal. Do you think you have silly questions? Are you too shy to ask for help? If you feel uncertain and anxious to ask for help, gather some strength to voice your concerns. Here are some things to think about which will hopefully help you in asking your professors for help:

•    Do I really need help? Firstly, you should always be diligent about the nature of your concern, and have already tried resolving any problems. You are asking for help because you can't figure something out. Don't get stuck --- ask for help. It's better you learn the foundations before moving onto the next part of the lesson.
•    There are likely others who feel the same way as you, who ponders about the same questions, and who may be afraid to approach a teacher for help in fear of criticism or embarrassment. Take lead and form intelligent questions. Your classmates may even be grateful that you asked for help, which also may have helped them with their problems.
•    Shouldn't I know "this" by now? Ever had an inkling feeling the answer you are looking for is in your textbook or class discussion? After trying to figure things out yourself, you find that you need help. Layout what you know or you believe you have learned, and ask for confirmation. There is no harm in making sure that you understand the concepts, so you will be prepared for the nest lessons and tests.



Students who ask questions are generally more engaged in the class, and teachers perceive them as active listeners, which mean that they are paying attention to the lecture and are keen on understanding the course material. Don't hesitate to ask for help, because Centennial faculty members are more than happy to assist you inside and outside of the classroom.