Get Ready for Your Job Search Now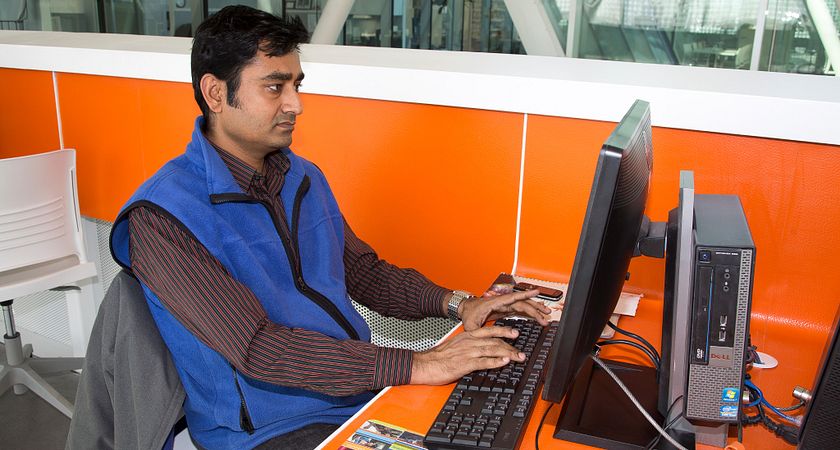 Graduates, you are now ready for the next challenge in life. No - we don't mean summer vacation. Looking for a job is actually very challenging. And students – no one said you couldn't have a job while studying. In fact, many of you find working while studying important. So what steps do you take to prepare in getting ready for your job search?
Centennial College understands how gruelling looking for a job can be. There are many things to take into consideration, and the market is increasingly competitive. Many of you have your career goals in mind, but are a little lost on how to achieve them. You are not alone. I don't think anyone has ever at one point in time not been confused, or at the very least, a little nervous about finding a job or an upcoming interview. If this is the case, then we are inviting you to attend one of our Job Search Workshops.
These various workshops incorporate topics such as: Goal Setting, Career Focus, Resume Vocabulary, Research, Practice Networking, LinkedIn Profile Preparation and Success Tips among others. If you are looking for a job and need a professional resume that gets you noticed by employers, tips on how to find the right job, or if you are just anxious about that upcoming interview and need help with more than just choosing the right outfit, Centennial's workshops can be of great value to you.
Come and get the practical skills you can use your whole life as you explore your career options and try to achieve your career goals. Learn how to job search effectively, answer tricky interview questions and interview with confidence. And graduates, a specific workshop has been fashioned for you as we couldn't be prouder of our Class of 2014. Our School to Work Job Search Workshops for Graduates will help you learn practical tips on customizing your resume and cover letter to the job/organization, give you effective job search strategies including using social media and will help you prepare for successful interviews and teach you about workplace professionalism.
There are many steps available to prepare you for that interview or help you achieve your career goal. Start with a Job Search Workshop at Centennial College and get ready for your job search now. All students and graduates are welcome!
Please register for the workshops taking place throughout the summer by visiting HireCentennial via myCentennial (Student Services tab > More Job Search Services > HireCentennial > Workshop/Events Calendar)
To book an individual appointment for assistance with your job search, please visit HireCentennial via myCentennial (Student Services tab > More Job Search Services box) or call 416-289-5233.
By Resham Karfa