Save Money on Your Centennial College Tuition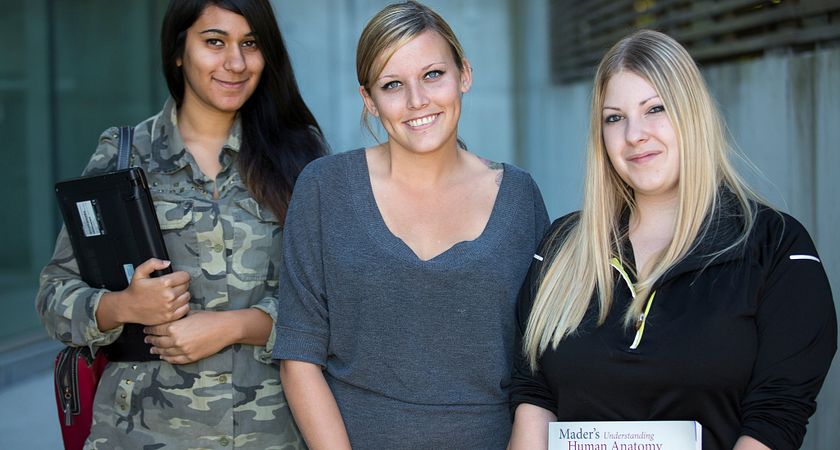 We know that owning a car costs a lot of money. Real estate in Toronto is increasingly expensive, and come to think about it, even just going to the movies these days has become rather costly. As your wallet starts to lose weight, many of you students start to wonder where you can save some money while studying at college.
There are a few areas that have some great cash-saving measures. We know that a instead of a car, Toronto has a great public transit system that just keeps getting better. Instead of buying a house, there are a variety of housing options such as student residence, and rather than go to the cinema, you can watch movies in the comfort of your own living room.
An area where you cannot cut costs however, is on college tuition. Or can you? As many of you begin your studies at Centennial College and others go on to your second, third or even fourth year, here are a couple of ways that you can indeed save money on your Centennial College tuition.
Scholarships
There are many scholarships and awards available to you that recognize work well done. Provided by local employers, organizations and individuals, these awards are a testimony to the enormous amount of community and corporate support Centennial College has attracted over the years. There are application-based scholarships which require the submission of an online application, and academic-based scholarships which are based on academic, artistic, athletic or other abilities, and often factor in extracurricular activities and/or community service work.
Centennial College recognizes the financial challenges many of you face in pursuing post-secondary education and has implemented a number of bursaries to assist you in meeting your financial obligations including, Entrance Bursaries, Full-Time Bursaries, Part-Time Day and Continuing Education Bursaries and Ministry Funded Bursaries. Bursaries give you money in your pocket to spend or save as you choose while studying at Centennial. 
New Student Contest
Centennial College has put together a contest for new students who are registered as first-year students beginning September 2014. To enter, you are asked to upload a photo of yourself holding the New Centennial Student Postcard to Facebook or Twitter. This postcard has been included in the package that you received with your fee statements and the New Student Registration and Orientation Guide, and the prize is $2,000 towards tuition.
Aeroplan Points
In a groundbreaking partnership, Centennial College is one of three pioneering institutions that will accept Aeroplan vouchers valued at $250 to be applied towards your college tuition. You must go to the Aeroplan website to purchase a voucher for $250 towards tuition. Tuition redemption is available in increments of 35,000 miles, which Aeroplan members can convert to $250 towards tuition. There is no limit to the number of points that can be redeemed.
It's expensive to attend college full-time. It is wise to plan ahead for the cost of college or other expenses during your time at college. Begin investigating the expenses you will incur as well as the resources available to you well before starting a new school year, and watch your wallet never go on a diet. At least not a hard one.
By Resham Karfa