Benefits of Staying Connected to Centennial Post-Graduation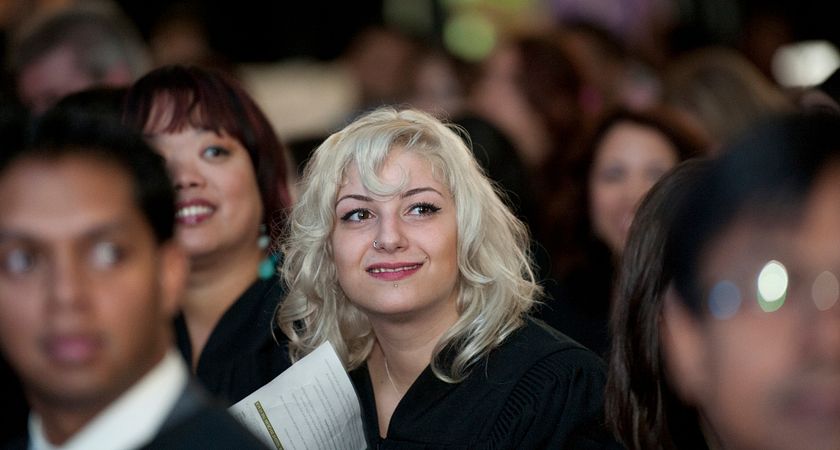 Congratulations! You are graduating and are ready to leave Centennial College. You have worked hard, and moving on is obviously the next step. So why would you want to stay connected to Centennial? Well, that is the way many of our graduating students feel. There are however, many benefits to staying connected to Centennial post-graduation. Here are five reasons why you may want to keep in touch:
1: Get help finding a job
You've graduated and are ready to move on and find a job. It's not however, as easy as it seams. The job market is tough, and being prepared ahead of time is essential to finding good work. Our Career Services and Cooperative Education staff will work with you even after you graduate to provide you with the job search tools you will need to assist you with your future career objectives. Think about it - who doesn't want help finding a job?
2. Use Centennial's facilities
Becoming a Centennial College Alumni Association member gives you the opportunity of accessing many of the services and facilities you used as a student. The Athletic and Wellness Centre (AWC), the library and the computer labs are all accessible for you to use after you graduate. Some of the facilities such as the gym will cost you less than others in the city, and some won't cost a thing! Face it – who doesn't want to save money?
3. Receive additional benefits
The Centennial College Alumni Association also gives you the opportunity to take advantage of some of the corporate partner offers. Get discounts to products and services including discounted tickets to movies, theatre and sporting events, attraction passes and travel accommodations. Honestly - who needs Groupon? 
4. Receive news about your peers
As a graduate, are you not curious to what your peers are up to? The ascent magazine published bi-annually will help keep graduates connected with each other and the College. You will be able to learn about where others went after graduating. Forget about Hollywood celebrities - who doesn't want to know what their friends or classmates are up to?
5. Attend events and network
Events and reunions are launched for graduates throughout the year. There are so many benefits to attending these events. Network and connect with the College, and with each other. Meet others and allow yourself to grow by making new connections. And enjoy the appetizers offered because really - who doesn't want to enjoy Christmas cookies at Centennial?
For more information on alumni benefits and services, visit the Centennial College Alumni Association or call them at 416-289-5218.
By Resham Karfa