Students & Staff Give Thanks to Career Services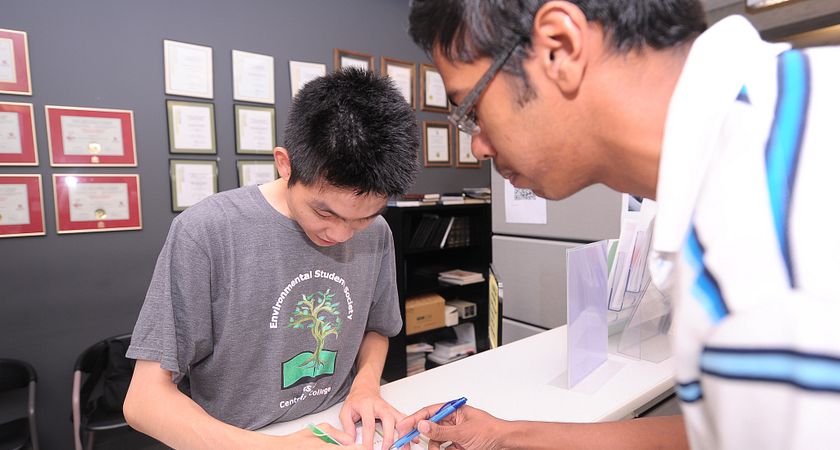 Congrats - it's over! Or, the journey has just begun rather, depending on how you look at it. Well it can be a mix of both. Convocation week has been amazing and many of our students leave with the next steps within reach. Here at Centennial College, our Career Services and Cooperative Education staff work individually with students and graduates to provide them with the necessary job search tools they will need to assist them with their future career objectives.
There are many students and staff, as well as others outside of the college grateful to our advisors for this assistance. "You did an amazing job keeping the students engaged and giving them practical information" explains Centennial College's Workplace Wellness & Health Promotion instructor about a presentation provided to students by our advisors. "I also thought each and every response you provided to the students questions were excellent.  I think they walked away with a lot of valuable information."  
Our Student Employment Advisors, available at all four campuses, guide students and graduates on topics such as resumé and cover-letter writing, portfolio development, interview simulations and techniques and job search strategies, among others. "I came to you about job search in green marketing field," informs a Centennial College student. "However, you motivated me to think about my priorities and long-term goals. Speaking with you was very beneficial and valuable for me and I am very grateful".
Centennial staff and students are not the only ones who value our Career Services and Cooperative Education advisors. A recruitment coordinator at Kognitive Marketing was very pleased with the quality of Centennial's candidates that attended their part-time job fair. "I had 23 Centennial student interviews conducted onsite and out of the 23, we have hired so far about 18 of them" they describe. "We are still recruiting for more open positions and were wondering if we could possibly start building a stronger relationship with Centennial College."
This assistance has proven to be priceless for many. Need help? Our advisors are here for you. For more information on the services provided, visit Career Services and Cooperative Education.
By Resham Karfa