Centennial Gives Massage Therapy Grad Mobility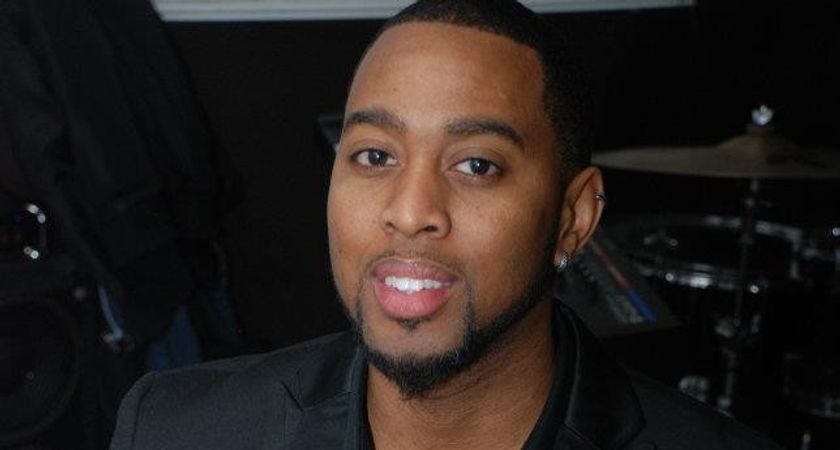 Whenever "Mr. Dressup" sported a doctor's lab coat or a doctor visited the creatures of "Sesame Street", a five-year-old Omar Lunan would imagine making people feel better. As he grew older, he realized that prescribing medicine didn't jive with his Jamaican family's respect for the body's natural ability to heal. Nursing, meanwhile, conjured thoughts of working with blood, for which Lunan knew he didn't have the stomach. So, when a high school teacher suggested massage therapy, he was intrigued. "I wanted to help people without medical intervention or the use of drugs that could impact their systems in a negative way. I wanted to do something that showed immediate change." 
Through research, Lunan discovered that Centennial College not only offered a three-year, Advanced Diploma Massage Therapy program but, as the first community college to be established in Ontario, it also had a well-earned reputation for its practical approach to teaching. Attending the college's program open house sealed the deal. "Pretty much all of the faculty was there as was the program coordinator, which I thought was amazing," says Lunan, who graduated in 2006. "Listening to the instructors helped me to see the values of the school and how it focuses on massage therapy as a profession as opposed to just a complimentary therapy."
During his three years at Centennial, Lunan says he gained all of the skills he needed to not only practice but also to launch his own business, which he did this spring. Core Care Wellness Centre is Lunan's mobile massage therapy clinic. It operates in the Greater Toronto Area and offers a holistic approach to wellness, which sees Lunan collaborating with a team of complimentary professionals such as chiropractors, naturopaths, personal trainers, counselors and acupuncturists.
"Part of the program was to prepare a business portfolio," he explains of how Centennial College prepared him for this endeavour. "We had to research things like how much it costs to place an ad or how much the day-to-day expenses of running a clinic would be, including details like purchasing linens and then having them regularly cleaned or creating business cards and gift certificates. We also looked at what types of professionals we should have on our team, whether for a multidisciplinary and interdisciplinary practice. Should you want to run your own clinic, you're empowered and have the knowledge to do that."
In addition to gaining business savvy, Lunan says the balance between theory and practical application sets Centennial's Massage Therapy program apart from similar offerings. With state-of-the-art facilities at Morningside Campus that include an onsite massage therapy clinic and faculty members who carefully pace the content-heavy curriculum, Lunan says students are set up to succeed.
"The flow was excellent, and gave us a lot of time to reflect and understand everything," he says. "All the teachers make sure they are up on what's going on as far as the profession and healthcare is concerned. In turn, they keep students on top of current trends, which is essential since students will be practitioners and need to have the latest information." Current courses include Introductory Concepts of Anatomy and Physiology, Massage Therapy and Practice, Biomechanics and Orthopedic Assessment, Advanced Techniques and many others. 
But the aspect of the program that stood out the most for Lunan was the breadth of knowledge he received, which he says can be attributed to Centennial's upholding of world-class standards for massage therapy, and advocating for more evidence-based research for the profession.
"The most beneficial thing was being taught that we can put our treatments to use in different settings," he says. "Learning to help the public but also knowing how to treat everyone from people with learning disabilities or different physical abilities to pregnant women, children and those with basic to advanced conditions really helped me to figure out what I wanted to do as a professional. It also made me understand that we're worth our salt when we graduate."
Lunan is now taking Centennial's inspiring approach to teaching and helping Registered Massage Therapists (RMTs) to keep their education current. Through Core Care Wellness Centre, he is facilitating an "Anatomy Series" of weekend courses that have been approved for seven Category A Continuing Education Units by the College of Massage Therapists of Ontario.
It was only right that Lunan launched his pilot course at the place where it all started — Centennial College. "Being back in a teaching role at Centennial felt just as natural as the first day I started school. I may not don a doctor's lab coat for work, but it's not about fluid pushing. We actually have an effect on people's lives, even neurologically, so take your learning and your profession seriously from day one."