Seven things students should know before entering Centennial College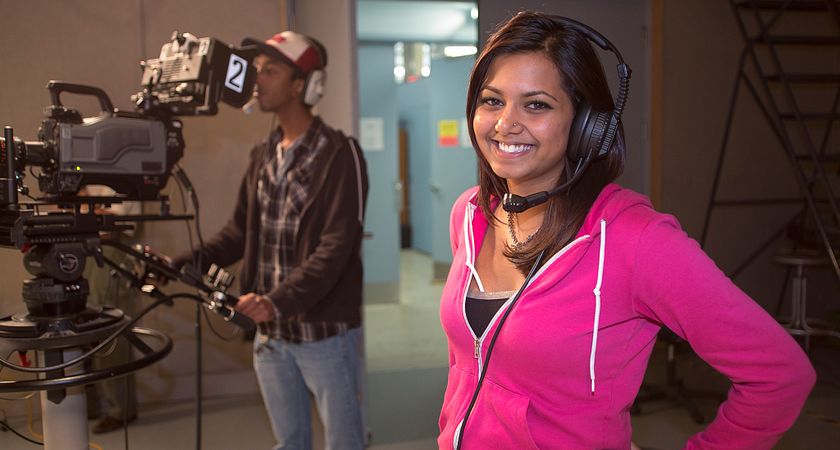 Are you nervous of what awaits you in college? Knowing about the college and everything within it can help you relax. Challenges exist, and Centennial College strives to provide solutions and help make higher education accessible and inclusive to every individual. Listed here are seven college must-knows with Centennial's services and offerings.
Programs and courses
Centennial has a wide selection of programs for your career aspirations. Its 200 full-time programs offer studies in areas of business, communications and media, community and health studies, engineering technology, transportation, and hospitality. Furthermore, it offers 150 part-time programs and over 1,300 part-time courses to reach out to more learners and offer flexible education. The college welcomes high school graduates, mature students, professionals, Second Career students, and retirees to take up education for career advancement, personal development, and leisure and lifestyle enhancement.
Admission Requirements
Most programs require students to have a secondary diploma or a mature student status as the minimum eligibility. Depending on the program, certain grades in English, Math, and other courses can affect your application status. Students must meet minimum admission requirements to be able to reserve a seat for their program of choice. Skills assessment tests are required to place you to the proper course level in math and English, which are mandatory courses for most programs. Centennial will notify you of further requirements, such as interviews, portfolios, and admission tests.
Financial Assistance
College can be a costly but worthwhile investment. Create a student budget and start planning with the help of Student Financial Services. The Financial Aid office in your campus offers assistance with the Ontario Student Assistance Program (OSAP). Aside from this government loan, Centennial offers scholarships and bursaries, with plenty of available entrance scholarships for first-year students.
Student Services
Aside from Enrolment Services for admission and Financial Services for financial aid, there are numerous student services available to cater to all students and those with specific needs.  As a major part of enrolling to a college, instead of smaller institutions, are the services and facilities available for student use. Students can take advantage of various resources and assistance including the following:
Library and Academic Learning Centre: loans books and digital devices, allows access to massive databases and computer programs, and offers peer tutoring and Let's Talk programs
Career Services: offers resume clinics, mock interviews, career fairs, and career workshops
Counselling Office: offers personal and career counselling, including crisis intervention and career planning workshops
Athletics and Recreation: Centennial campuses have health and wellness areas, with its largest facility at Progress campus, the Athletics and Wellness Centre, which is open to all Centennial students. There are sports teams and recreational sports that students can join. The Athletics and Recreation Department offers athletic therapy services for Centennial extramural and varsity athletes.
The Centennial College Student Association Inc. is the student association representing all students, overseeing services such as health plans, student clubs, the school newspaper called Courier, and a host of events and activities like comedy nights and Ted Talks.
There are plenty of other resources available. For international students, the International Centre is your main point of contact. Students with disabilities can visit the Centre for Students with Disabilities to find out about services, such as classroom and testing aides, special parking spaces, interpreters, note takers, and special equipment and assistive devices. Meanwhile, the Aboriginal Education and Services is available for Aboriginal students to provide them with counselling and help them meet success.
Practical field training
Centennial incorporates applied learning to every program, with major assignments, capstone projects, and lab practice. Many of programs have a work placement component, such as co-op work terms, internships, and field placements. Find out if the program of your interest has a co-op option, but many of the programs that do will have similar first year courses so there is still time to switch to the co-op model route. On-the-job training experience from internships usually takes place at the end of the program. However, the Global Experience Office offers students of all disciplines a chance to take internships abroad to connect their program's lessons with international opportunities.
Recognition of Prior Learning
The student population at Centennial averages at around 24 years old, and many students have past college and work experiences. However, you should still know what to expect when you go back to college, especially when it comes to credit for past experiences. Centennial recognizes prior learning by offering transfer opportunities and Prior Learning Assessment and Recognition (PLAR). In various situations, students can transfer their course credits from another program or school to a Centennial program. These are usual general elective courses and English, but other may have taken a similar program in the past which can merit for more transfer credits. The PLAR program is aimed for students who have past work or volunteer experience, relevant to their studies, in which students can be exempted from certain courses.
First Year Experience
College transition can be an anxious time, so Centennial created the First Year Experience to create a roadmap of college resources which focuses on new students. Peer mentoring is dedicated to helping first years cope with college life, getting advice from student mentors on school services and personal issues. There are events to welcome new students, including orientation and transition events.