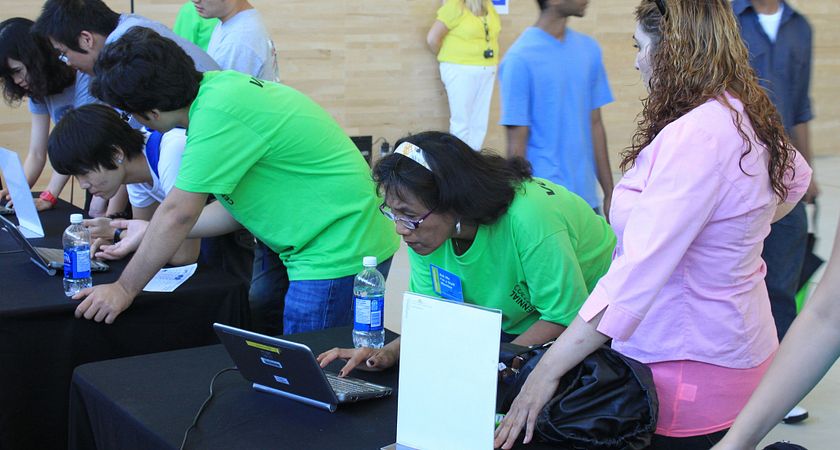 Frequently Asked Questions
What is the Impact Campaign fundraising for?
Centennial College has embarked on the first phase of a 25-year campus space plan. The overall cost of Centennial's visionary expansion plans is $164M, with a fundraising goal of $40M divided between our two priorities—capital projects and student scholarships.
Why is the campaign called "Impact"?
When you give a gift to Centennial College, you're not just making an impact on the actual physical landscape. You're making an impact in the community and most importantly, making a lasting impact on the future generations of Centennial students.
When does the campaign start?
The official campaign launch is set for February 2014.
Why is this campaign important for Centennial College?
Due to increasing enrollment, Centennial has continually expanded over the past four decades. To meet the evolving needs of students and to prepare them for future careers, it is necessary to expand our physical boundaries.
What is the College's legal name and charitable registration number?
Centennial College
Charitable# 106884760 RR 0001
Do all donations go directly to the cause or is there an administrative cost that my donation covers?
100% of donations go directly to fundraising initiatives.
What's the difference between sponsorship and donation?
Sponsorship is a cash or in-kind fee paid to an organization or group in return for advertising or promotion of its brand, products or services. Providing sponsorship to a charity or to a charitable event is not a gift and no tax receipt will be issued.
What if I want to donate a valuable item instead of cash, will I get a tax receipt?
Yes, we call this type of donation a "gift-in-kind". The College will issue a tax receipt for the item based on the fair market value.
What types of gift-in-kind items can I donate?
In-kind-gifts and gifts of equipment are integral to the success of a college education. Some of the gift-in-kind donations that have benefitted students in enhancing their skills and building experience include aircraft, broadcasting hardware, medical diagnostic equipment, robotic teaching aids, cooking ingredients and kitchen equipment.
How do I start my own scholarship at Centennial College?
Our development experts can walk you through the process from making a payment that meets your needs to developing a criteria that aligns your values and area of academic interest. To establish your own scholarship, please contact the Office of Development & Alumni Engagement to learn more about setting up your own named scholarship at 416-289-5000 ext. 7113.
How can I contribute to an existing scholarship?
If you wish to contribute to an existing scholarship, you can contact the Office of Development & Alumni Engagement at 416-289-5000 ext. 7113. You will receive a tax deductible receipt and we will notify the fund owner of your contribution.
What if staff already donates to the United Way?
Centennial College staff still have the option of giving to the United Way and the Family Campaign will look to merge with United Way in order to create the largest participation possible. Our goal is not to eliminate United Way and their campaign at the College but rather to support them with a standard contribution each year based on the financial support we receive from staff giving to the Family Campaign. Contact us for more information.
What if an employee would like to help but just can't afford it?
Any amount, even if a gift seems minimal, will make a difference. A payroll deduction pledge allows employees to make a generous contribution in manageable amounts each pay. For $10 a pay period (less than a daily cup of coffee), their contribution for one year could be over $260.
How can employees make a gift?
By completing the pledge form employees can choose a one-time, monthly, or multi-year pledge. All options are available through payroll deduction.
Are contributions to this program tax-deductible?
Yes. All gifts made to Centennial College are tax-deductible. For more information on the Family Campaign and to make a gift, please contact Matt Willis at 416-289-5000 ext. 8800.
What if I'm unable to make a donation?
You can still help Centennial. You can hold a fundraising event to support Centennial College. Third-party fundraising events are organized by individuals, groups or organizations in support of Centennial College. Your event can accomplish two goals at once – create a fun event for your guests while fundraising for the College. Contact us at 416-289-5000 ext. 7113 for more information.