Starting a Second Career at Centennial College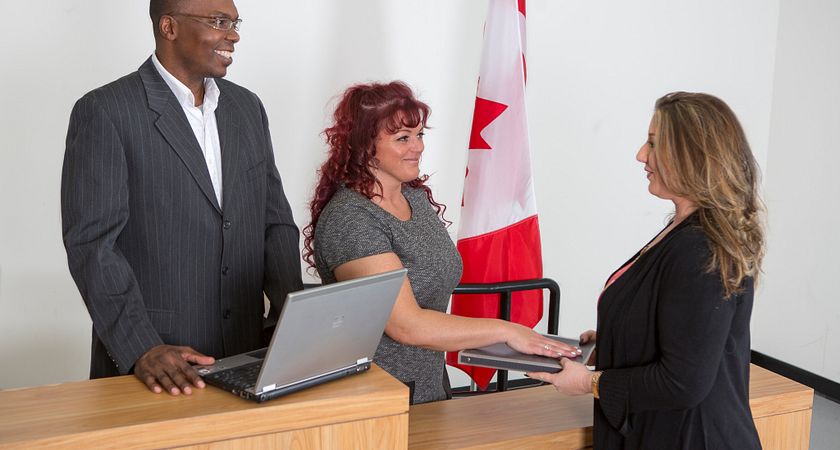 Everybody deserves a second chance. What about a second career? Employees get laid off all the time from their company including but not limited to staff reduction, relocation, mergers or buyouts. The most common reason for being laid off is the company needing to cut costs in some way. It is never easy to find work for those who have been laid off. So what do you do if that happens to you?
Second Career, a provincial government program helping Ontario residents who have been laid-off is an option. At Centennial College, we offer more than 85 Second Career-eligible programs to choose from. You deserve a second chance, and your second career can start right here at Centennial. We have many students in a Second Career program who have chosen this option and after a temporary bump in the road, see a light at the end of tunnel.
Cleon Morgan is one of those students. After working in the entertainment industry for years, Cleon was laid off from his company as a result of a merger. Although his confidence was in the broadcast industry, another interest of his was law. After looking into Second Career at Centennial, Cleon joined the Paralegal program to pursue this interest. Now in his second semester, Cleon believes the legal education that he is gaining at Centennial is right for him. "By joining Second Career and attending Centennial College, I have gained the courage needed to stand before a judge and represent a client" explains Cleon.
Another student who sees the light is Gillian Phillip. Gillian was employed at a consulting firm and was laid off because of the firm's downsizing. "I was in the field looking for work for five months and wasn't getting anywhere, so I decided to return to school" says Gillian. After joining Centennial's Human Resource Management program, Gillian credits Centennial for giving her the knowledge she needs to work as a consultant in the field of human resources. "My advice to anyone thinking of signing up for Second Career at Centennial is just go for it" says Gillian. "At first it may seem overwhelming because you are adjusting, but it's worth it. The knowledge I am walking away with I would not have if I had not followed my heart and pursued my goals".
Layoffs have nothing to do with you, your talents, your brilliance, your ability and least of all, your future. Join us at Centennial College in Toronto. Your Second Career can start right here.
By Resham Karfa