Campus Life at Centennial College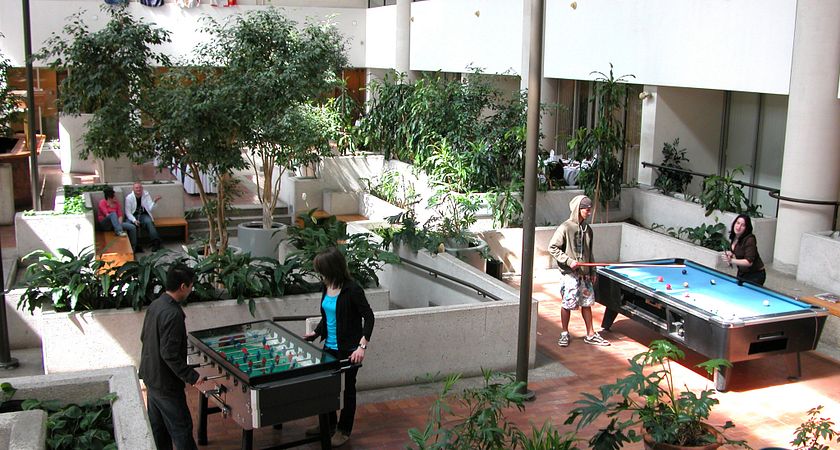 You have decided to attend Centennial College in Toronto. You have registered for your courses and will study in the library. And finally, you will go home and try to have a decent social life with whatever time you have left. That's what many students believe college is about. But there is so much more to Centennial than just academic achievements. You don't need to go home to have a social life. Centennial College's Campus life is strong, and there are so many things you can enjoy right here.
Are you into athletics? Centennial College's COLTS recreation experience is available for all students. From badminton to basketball, all types of sports are offered for you to get your fitness fix! Do you enjoy athletics but sports are not your activity of choice? Fitness classes including Yoga, Pilates and Zumba are available for those who like to breathe, bend and bounce.
Do you enjoy playing chess? Centennial College's Students Association Incorporated (CCSAI) offers you an array of clubs such as the Centennial College Chess Club for you to get your brain moving. Do you have an interest but don't see your club of choice? Not only can you join a club at Centennial, you can even start your own! From Scrabble to Sudoku, request a club package and get the ball (or letter, or number) rolling!!
Are you religious and need somewhere to pray? No need to go far! Centennial College offers private prayer rooms for the variety of students from different religious and spiritual backgrounds. We respect all students no matter what your beliefs.
And finally, are you just interested in meeting others with the same hobbies and interests as you? Need some friends to play soccer or scrabble with? Centennial offers you the opportunity to network with others and enjoy a variety of activities at all our campuses. Think, move, pray, play. Whatever your interests, Centennial is committed to making your experience the best possible.
For more information on Campus life at Centennial College, click here.
By Resham Karfa