Four Tips for Safety at College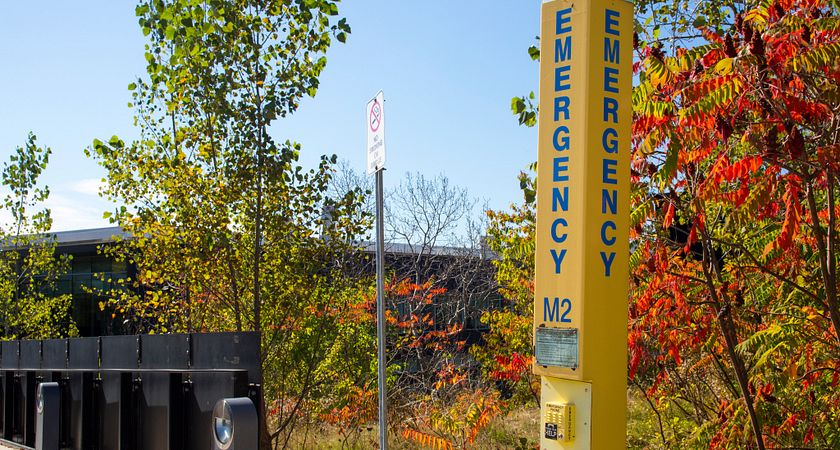 College is a place where learning comes first for a student. But students with their eyes on the news can feel like they have a frequent reason to wonder about the safety and security of the institution they attend. The good news here is that colleges have considerable safety resources for students, allowing them to stop worrying and continue with their learning experience. So if you're concerned and you want to put your mind at ease, then you should become familiar with these resources. Here's a sampling of what you can access to stay safe.
1) Become familiar with Campus Security
They're there to help, after all. Just as it's their duty to serve, it's also the duty of a student to know how to communicate with them, as mentioned by the Daily Press. Centennial College's security has multiple avenues of contact, but the most useful one is 416-439-4357 (HELP). Aside from being the quickest avenue of contact, it's also a free call from both your cell or a pay phone. Add it to your contacts, and know that you've got a direct line to safety. There's an even faster way, too…
2) Know where the Emergency Phones are
This is an extension of the above, and a bit more direct. Many colleges have emergency phones located around campus, which directly link to security, without the need to even remember a number.  If you've spent any time around one of Centennial College's campuses at night, you've probably noticed those glowing blue poles in the parking lot. That's how the college marks its emergency phones.
3) Use resources like WalkSafe Services...
It varies from school to school, but there are always other resources students can make use of for safety and peace of mind. WalkSafe programs are one such resource, a program used by safe colleges and universities, including Centennial. If it's late at night, or any other time of day, and you need to take a trip to your car or a campus bus stop, you can get someone from security to travel with you. At Centennial College, the service is available for free 24/7, and can be instantly accessed by going to each campus' security office, or calling that aforementioned help line.
4) ...and Self-Defence Training
If you're a woman, and want to know how to do a little bit more, Centennial College is also offering Woman's Self-Defence Training throughout November. The Rape Aggression Defence, or RAD teaches self-defence tactics including how to disable an attacker with personal weapons, as well as awareness and recognition of danger. Best of all, it's free and open to any female student.
College campuses are big, open public spaces where people congregate freely. College shouldn't be thought of as somehow less safe than any other public place in the wide world, but there's nothing wrong with being cautious in life. Instead, use that caution to connect yourself to resources that can keep you safe, and continue on with your education less concerned. 
By Anthony Geremia