Where to go for Help in College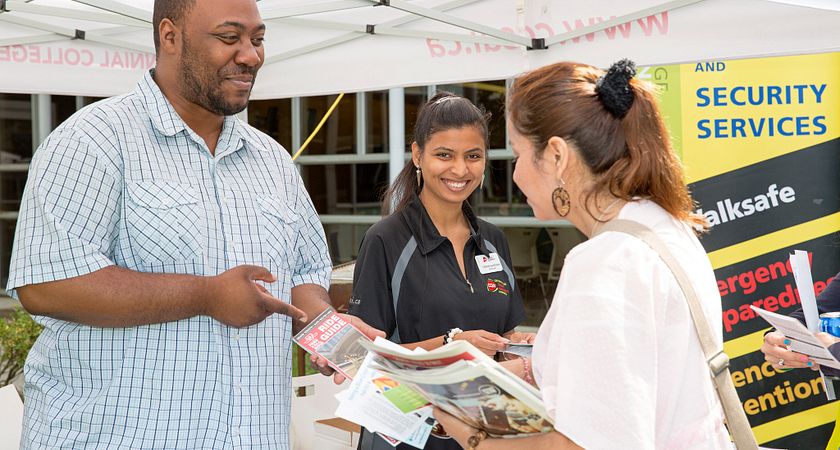 If there's one message every college wants its attending students to hear, it's that they're not alone. Like anything in life, college can be more complex than you think, with a lot of things to keep track of between classes, living expenses, your health, social life and money. Challenges are a fact of life, so the least a community college can do is ensure that no one has to face their problems alone, whatever they may be. That's where the "community" in the name comes from, after all. There are many services a good school will offer you, and here's a look at a few of them.
1) Academic Help: How to make the grade
You'd be surprised at what you can accomplish simply by talking to your instructor. After all, they're there to help you, be it through a face-to-face meeting during office hours, or through email. If you didn't understand something crucial, they can clarify it. If you did poorly on an assignment, they can give you feedback to help you do better on the next one. Any search for academic help should start with your teacher.
Beyond that, you can get a peer tutor in the form of a volunteer student of higher academic standing, ready to help you out with the material. At Centennial College, you can grab a one-on-one session or take part in group tutoring. You can either schedule something formally or simply drop in. Have a look at your options at the Centennial College Learning Centre. Meanwhile, if you don't need help with the courses themselves, and you're simply confused about which ones you need to be taking and in what order, academic advisors can point you in the right direction.
2) Health help: Strong body, strong mind
Good news: If your college has a gym attached, you can attend for free. And you should, since your tuition covers it. But there's more to a good gym than weights and a treadmill, and if you don't have the time or the inclination for a full workout, there's plenty more you can do there to stay healthy. At Centennial, you can join one of the Centennial College sports teams, or just avail yourself of the services at the Athletic and Wellness Centre, including a spa, massage therapy, and personal training.
3) Social help: Joining the college's community
Want to take part in student life, participate in events and join some clubs? Look at what your student association is doing. The easiest thing you can do is walk into their office and ask. After all, their entire purpose is to be friendly, accessible and sociable. If they're like the Centennial College Student Association Incorporated, they'll even have a website with a convenient list of clubs and organizations. Similarly, you can monitor your school's Twitter or Facebook feeds for info on upcoming events.
4) Personal Help
Even the most studious person can feel the pinch from time to time. Maybe it's stress, maybe it's personal problems, or something else. The cause doesn't matter. If it's bothering you, go to the Counselling Centre. It's free, it's confidential, and it's culturally sensitive. If they can't get you the help you need, they can refer you to where you need to go. Booking an appointment is free, so there's no reason not to.
Really, this barely scratches the surface of what's available to a student in need of assistance. You'd be surprised at what your school can do for you if you look for resources. Start with their Student Life web page and have a good look at what they're offering, and remember that you're part of a community, and a community takes care of its own. 
By Anthony Geremia