Developing your resume in college: A cheat sheet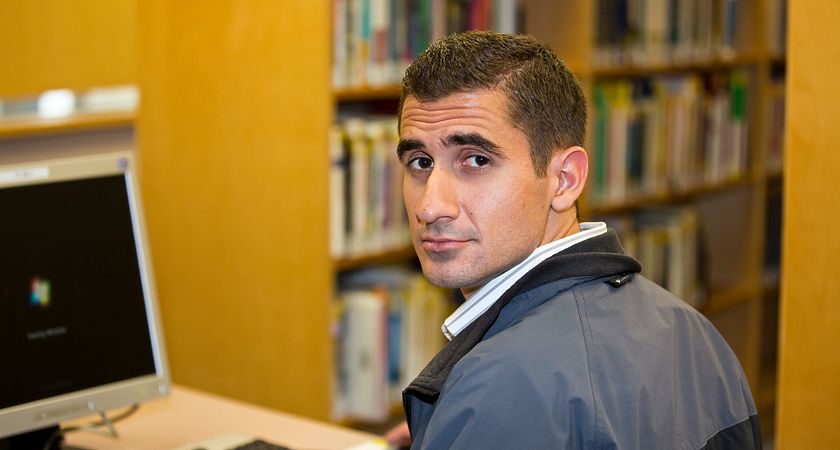 No matter the career you want, there's always going to be one common element: You'll need a resume, and you shouldn't be waiting until college is over to get rolling on making them. As this Mashable article discusses, applicable skills are the most important thing you can put on a good resume. Your schooling is the perfect time to build a foundation of skills and make yourself employable. That's why you're at college. While you're learning, you can also be preparing to enter the working world. Here are some ways you can develop that impressive resume before leaving school.
1) Join some relevant clubs, and do something beyond showing up
There's undoubtedly an enormous number of clubs and organizations on your college campus (here's the CCSAI Clubs list), and joining them can be beneficial both academically and socially. But there's two things to keep in mind: Firstly, you should try to join clubs that reflect your career interests. Secondly, simply being a member isn't resume-worthy. What is resume-worthy is being the president, or treasurer, or any role involving work. When it comes time to put it on your resume, you can then enter it as a part of your actual academic, volunteer, or even work experience. It will allow you to link it to your career, demonstrate that you have the universally positive traits of leadership experience, and it shows that you cared enough about your career interests to practice them in your leisure time.
2) Don't quit your day job
School's tough, and it seems like an easy thing to drop whatever part-time work you have in the name of more study time. But if keeping that work is a possibility, consider holding off on those two weeks of notice, or you could find yourself hit by a "resume gap." This refers to a period of time on your resume where it appears you were doing nothing. School can perhaps cover a resume gap, but it's still important to make sure you keep working somewhere, even if it's just a shift or two per week. As this LinkedIn article reveals, it's an unfortunate truth that some companies won't hire people who don't already have a job, making it hard to check into the work force if you checked out at some point. And not everyone has the luck to be hired straight out of school, so you'll want to seriously consider how to live during a potential period of post-academic unemployment. It'll be a lot easier if you're pulling in just a little money, since there's no telling how long that gap between school and your career can run.
3) Use your school's career centre
Every college has some sort of career centre, designed to help students out with job hunting, and Centennial College is no exception. One of the many services offered is resume, cover-letter and portfolio development, so they'll help you take care of the nitty-gritty details like phrasing and formatting. At Centennial, you can book an appointment, or simply drop in. Have a look at our Career Services. And even if you're not developing a resume, it's worth a look simply for the other good services they offer.
4) If you have a placement, internship, or co-op, make good use of it
College is about connecting you to the workforce, and as a result, programs featuring these types of workplace collaborations are common. Aside from giving you valuable real-world work experience, they can tangibly benefit your resume. Paid or unpaid, a placement is still work, and it still looks good on a resume. While you're there, you want to be mining it for all it's worth. Get involved in as much as you can, so you can put more experience on your resume. More importantly, impressing your bosses and co-workers will result in you walking away with a list of references and contacts for your CV.
5) Don't make a one-size-fits-all resume
This runs more along the lines of general life advice, but it's worth stating here: You will need to write many resumes. In fact, I'd go so far as to say every job you apply for should have a freshly-written resume attached. In practice, you may end up copy-pasting portions of what you write between resumes, but every job has different qualifications, and every hiring manager is searching for different things, so the same one will never work multiple times. You must custom-fit your resume for each job opening.
After all of this, I'll add one more thing: Don't panic. Most college programs will have some sort of career element, and if you're taking one, you've already made a direct beeline towards employment. Everyone needs a resume, and there's a wealth of resources online to help you make a good one. Just be sure to fill it with relevant experience, and you'll have taken a solid step to advancing your career.
By Anthony Geremia