A student's path to career success: Vikram Singh and Software Engineering Technology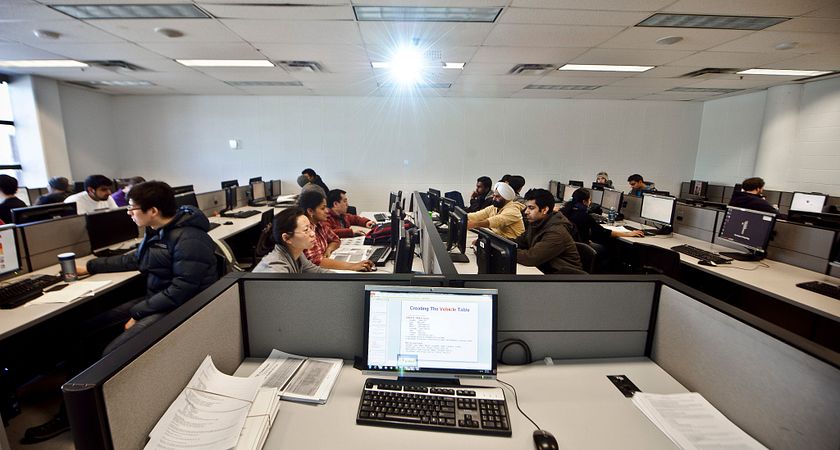 Centennial College's commitment to connecting students to careers has produced many success stories, and one such story is about Vikramjit Singh. Vikramjit graduated from the Software Engineering Technology Fast Track program in April of 2013, and is now working for PodoTech Inc. Toronto as a software developer, thanks to the opportunities the college provided him.
The Software Engineering Technology program teaches its students how to create, build and maintain different software systems. Instead of simply using software for the essentials in life, graduates will know how to create it. The program teaches modern programming languages, and gives students hands-on experience creating and developing software applications, interfaces, and databases. It's a constantly-updating program, making use of only the latest technology. It has received certification for this, having been jointly approved by the Canadian Information Processing Society (CIPS) and the Canadian Council of Technicians and Technologies (CCTT), the first such joint recommendation in Canada.
"By the time I graduated," Vikramjit says, "I had both credentials and work experience, thanks to Centennial." Vikramjit's experiences in the program gave him a new skill set in the form of several different programming techniques and methodologies. But there's more to a career than skills, and Vikramjit had a chance to learn team dynamics due to several of his academic projects placing him into groups. And this education took place in more than just an academic setting.
Vikramjit also had the opportunity to work with Centennial's Applied Research and Innovation Centre (ARIC). ARIC collaborates with small and medium-sized enterprises in Ontario that need support developing new products or processes, or improving existing ones. ARIC provides them with access to the school's facilities and laboratories. More importantIy, ARIC connects them with human resources in the form of students, who in turn walk away with relevant career experience and contacts. They then work together to create, develop, and launch efficient, market-ready solutions to these industry problems. Vikramjit was part of a team working with PodoTech Inc. to develop software for a unique 3D foot-scanning system, used for developing special orthopaedic shoes. Not only did he acquire valuable real-world work experience, credentials, and portfolio content, but also the industry connections that eventually got him hired.
"Love what you do," Vikramjit says as advice for incoming students choosing their career. "For instance, if you are in a software program, make sure you love writing, debugging and playing around with code." This passion is important, as his next piece of advice is for students to do their own independent research through websites, forums, and blogs, serve as a great source of advice and tips. "YouTube is for much more than just streaming music videos. It has tons of programming tutorials, covering almost every platform."
As for obtaining employment, Vikramjit stresses the need for students to constantly look for avenues of employment. "Always be on the lookout for opportunities in your field," he says, "whether it be a co-op or a part-time position or even an internship where you will get a chance to do something meaningful for your resume." A professional network is also an important tool, and Vikramjit advises communicating with classmates regularly, and forming study groups or programming clubs.
Centennial College is dedicated to providing its students with the latest relevant skills in their career field of choice, providing them with real work experience, and opening the door to employment. Vikramjit is just one of the many students who've been guided to a successful career through the school's skills training and industry connections. It's the school's mission, and one it will continue fulfilling far into the future.
By Anthony Geremia