Knowing When to Change Tracks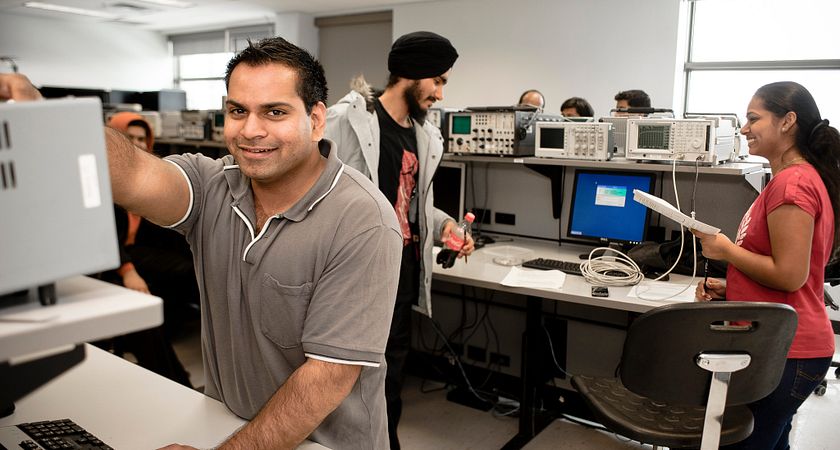 I'll start off with a personal tale. Like many Ontario students who followed the traditional path of high school followed by immediate post-secondary education, I decided on my career path in my tenth grade careers class, based on a quick, easy analysis of what I was good at and what I could do with it. That's a pragmatic approach, and it wasn't the problem.
The problem came many years later, when I was in the middle of a double-major program and started to realize that my chosen profession perhaps didn't fit me. There were aspects of it that I didn't enjoy, and I'd repeatedly begun hearing that the job market for it was not as ideal as it had once been. However, I ignored this and decided to move ahead through the program, figuring that it was still an education. It took a period of frenzied job hunting followed by a postgrad to put me back on track, and I learned a valuable lesson in retrospect: If a career doesn't suit you, it's better to change plans, and find one that does suit you. Don't get the wrong idea, college is always worth doing, but it's in everyone's interest to make sure the college program you're in is one you'll enjoy and excel with. Here are some tips on how to know when you've reached that point, and what to do about it:
1) Know when a program isn't working for you
This can be difficult to decide. You'd think that one seemingly obvious red flag would simply be that you're not showing as much talent in your program as you thought you had. This is tricky, though, because no one starts their program a genius; you're there to learn how to be talented, and you should never back out of something because it's difficult.
A more important thing to look out for is when there's aspects to your career you don't care for. Maybe you like building computers, but you hate math. Maybe you're a journalist, but you don't want to pound the pavement and chase stories. If that thing you don't like is a major element of your career field, you're going to have troubles. Perhaps it's a more general problem, though, and you're simply realizing you don't enjoy the career, and the idea of spending the rest of your life doing it is looking unpleasant. Or, more importantly, you're starting to realize that the field you're into isn't exactly brimming with career opportunities and livable wages. If any of these sound like you, it's perhaps time to find a career path you'll enjoy.
2) You can use electives to find your passion
You may find your ideal program through your electives. Consider this story from Prospectus News, a college paper in the U.S., is all about students discovering their passion while in another program, and making the jump to pursue it. If you're having trouble figuring out what you actually want to do, do some fishing. Aside from elective classes, join some clubs, and explore campus life. You never know what you'll discover, and it could just be your true calling. Alternatively, flip one of the previous red flags around. If there are aspects of your program or career that you don't like, zero in on the parts that you do like, and find something that involves them more than what you're currently doing.
3) You're not quitting school, you're just refocusing
Make no mistake: A college diploma is always an advantage, you just need to ensure you pick the best one for you. It's easy enough to change programs at Centennial College, and you may even have nailed some pre-requisites in your previous program, thus making your new one even easier. There's a wealth of college programs to choose from, you just have to pick the best one
4) Taking action is better than sitting idly by
If a program doesn't suit you in school, it won't suit you as a career. It's your responsibility to make the most of the time you have at school. It's easy to be idle, and ride your program out to its conclusion. But if you're not in a career stream that fits you, then you're doing your time and money a disservice. A program that doesn't work for you equals a career that won't work for you, or one that won't materialize at all.
By Anthony Geremia