Building an Online Portfolio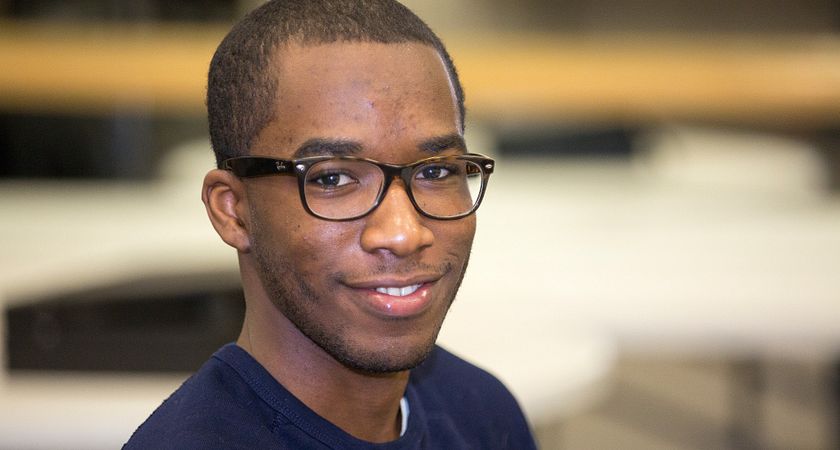 Thought about your job hunt post-college yet? While you shouldn't let stress over it interfere with your studies, getting an edge in the job market is something you should begin thinking about while you're still in school, and one way is creating a career portfolio, a process you're at the perfect point to begin.
A resume isn't enough
The New York Times have published articles on the subject before, and this story from LinkedIn includes the sobering statistic that the average number of applicants for a job is 118, with and only 20 per cent of those that apply even getting an interview. If you're in the job market, you've got stiff competition, and there's now a detailed, lengthy process you need to participate in to stand out. Sending in a lone resume won't cut it, especially since a company is looking for any excuse to cut the load of job applicants down. This is where portfolios come in. LinkedIn's study also reports that only seven per cent of job seekers have one, so if you create one for yourself, you're already looking at cutting ahead of a sizeable chunk of competition
You can start in college
You may wonder why I'm talking about job hunting techniques now. It's because school is the perfect place to begin building your portfolio. Your first entries in your portfolio can be school projects you did well on, or that produced something noteworthy and visual. Remember, though, eventually you'll want to cut school projects out of it entirely, and focus on what you've done in the working world, but school is certainly a good start.
Have a look at the projects you're doing in school, and see what you can use from them to put on a portfolio. Did you have to write some sort of a report or an essay? Use that. Did you produce something visual? Use that. Did you do an activity that was photographed or recorded in some way? Use that, too. Think of the most important things you did in school, think of how they could impress an employer, and try to actively collect media from them.
It lets you tell your story your way
The most obvious career that could benefit from a portfolio is a media one, be it a writer, artist, filmmaker, journalist, or something similar. But even if that isn't your chosen profession, being able to showcase your work can benefit you in a few different ways. At the very least, it shows you're serious about your profession, and are willing to put the time and effort in to showcase your achievements. Unlike resumes, there isn't really a designated idea of what a portfolio should look like. And a good online portfolio can do wonders for your digital footprint, making your respectable career profile one of the first things that pops up when an employer searches you (and they will). A word of warning, though: If you're going to make one, make it well, because a poorly-maintained, out of date portfolio full of mistakes can actively harm your reputation.
You'll want both physical and digital copies
While an online component is important, you'll want a physical portfolio to bring to interviews, if only because nothing is more professional than being asked about prior work, then being able to pull examples out. It doesn't have to be a complex thing, either. Just grab a three-ring binder from a school supply store, print your resume out, and print out anything you have that's visual or written that can be squeezed into a standard piece of paper. Adding in a table of contents, and arrange what's in there in some sensible way (by time period, or by subject matter) and you're done. For a bit of extra reading, here's a blog post from Classy Career Girl on how to create a physical portfolio.
By Anthony Geremia