Top-paying careers with a Centennial Education, Part 1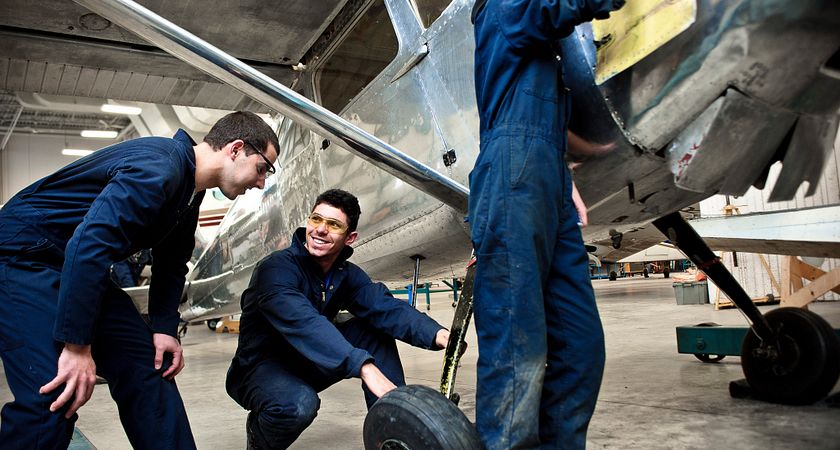 When beginning your post-secondary journey, picking an area of study can be a stressful experience. If you're a student with the future on your mind, you may be worried about finding a career that suits you. And if you're pragmatic, part of that hope is picking a major that will lead to something that pays well. Fortunately, Centennial College adjusts its programming to fit the needs of the workforce, and we work to connect students with the most lucrative of careers. There are dozens of lists across the internet providing statistics about what those careers are, but after researching on sites like University of Smarts, CBS News, Bankrate, and Payscale, you begin to notice positions that are consistently high paid, many of which Centennial can prepare you for.
There's one other thing to keep in mind with all this, though. Simply picking a career that pays well shouldn't be the only relevant factor in your decision. For one thing, you have to have a talent for what you pick. You can't be a nurse and be frightened by blood, or an accountant who's bad at math. Your own enjoyment is important, too. If you're making money, but you hate your job, then your quality of life will suffer. So, while the money ought to factor a bit into your decision, only you can decide what's most important to your future.
Aerospace
Average Starting Salary: $72,000
A few different kinds of engineering typically top these lists, but one particular variety that keeps reoccurring is aerospace technology and engineering. In other words, working on aircraft. Centennial College currently offers Aviation Technician programs for both Aircraft and Avionics maintenance. More importantly, though, the college will be expanding its efforts in this sector in the coming years, opening a new aerospace facility at Downsview Park, the goal being to create an aerospace training and research hub in Ontario, with a large teaching space, working runways and a research and innovation group composed of industry leaders, including Canada's own Bombardier Aerospace.
Nursing
Average Starting Salary: $60,800
We'll always need doctors, and doctors will always need nurses. The job market recognizes the value of the profession, and the college has responded to that value. Nursing is one of Centennial College's joint programs, offered in partnership with both Ryerson University and George Brown College, ensuring you get both the theory and the practical knowledge behind the job. The college also offers a two-year practical version for international students, and a new flexible version of the program, also two years long. A draw of these programs is that students can gain on-the-ground experience at Morningside Campus's Nursing Lab, designed to replicate a real hospital ward as accurately as possible.
Construction Management
Average Starting Salary: $63,600
It's a fact of Toronto life that construction is everywhere. But when you stop and think about that fact, you realize that there's high employment there. As a manager, your role is more technical, as you'll be overseeing the development and execution of a project from a technological, environmental, and business perspective. It's a complicated job, which is why the pay is so great. Best of all, Centennial College offers it as a graduate certificate program, meaning that, provided you have the necessary educational background, you can begin work in the profession in about a year.
These are just a few of the more lucrative careers to be found through Centennial College. Come back tomorrow to read about three more!
By Anthony Geremia