The Myths and Facts of Academic Internships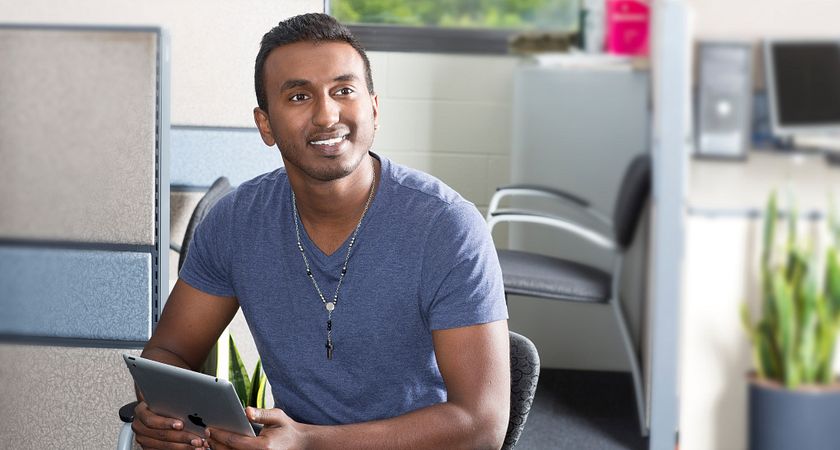 If you're in college, there's a decent chance that your program will include some sort of internship, or field placement as part of the learning experience. After all, college is about giving you actual practice doing the job you'd like to have in life, and there's no better way to get experience than leaving the walls of your school and going out into the world to work alongside professionals.
However, "internship" has become something of a dirty word lately. The Toronto Star and other news sources share stories about how it constitutes free labor in the name of "experience," or that it's unpaid busywork that only benefits a company. If it's part of your academic learning experience, then the college will consider it their responsibility to ensure you're placed somewhere beneficial. Aside from that, another way to avoid that negative situation is to ensure that as a student, you enter into an academic internship with the right ideas about what it's supposed to entail. To help clear some of the bad air, let's examine some common misconceptions about internships.
Myth 1: An internship is a tryout for employment
This first one's difficult, but necessary to discuss. While it is true that an internship can occasionally lead to employment, you shouldn't assume that once your time is up, the company you're with will hire you on. You're there for one reason: To learn about your chosen career in a real setting, surrounded by real professionals who will take you under their wing. You're not going through a trial run for employment, and you should spend your time trying to pick up experience, instead of impressing the higher-ups.
That being said, there's nothing wrong with inquiring about being hired on by the halfway point of your time, and beginning to job hunt before your placement is over. But generally, you should focus more on learning as much as you can, rather than trying to appease the professionals around you. And that moves us to our second myth.
Myth 2: An internship is about free labor
There's a narrative out there, a horror story about the interns being used to grab coffee and take out the trash so that the paid employees can get back to work. That's not how it is, or how it should be. Remember what I said above, an internship is about education. Another important point to remember is that the company you're at is there to provide you with a service in the form of on-the-job experience, and you're not there to simply provide them with unpaid employment. At a good internship, you should be very busy (and if you're not, look for some work to do), but you should be busy doing things that will give you an opportunity to practice or apply what you have learned in college as related to your field of interest.
If you're doing an internship as part of a college program, then the school will work with you to find you a relevant and meaningful position at a reputable organization. However, if for some reason you should find yourself in one of those bad internships, in a situation where you're not learning, and are simply being used as free labour, take a look at this next myth.
Myth 3: Once you begin an internship, you're obligated to finish it
Make no mistake: It's a good thing to finish what you start. But if you're finding that you're not learning anything, or even worse, being used by the company that you're interning with, perhaps it's time to reassess the internship. Speak with your internship coordinator about it, and they'll work with you to overcome challenges or resolve issues at the internship, and if necessary and/or feasible, find something better or more appropriate. After all, a company that mistreats you isn't a company you want to network with, which brings us to our final myth.
Myth 4: Once your internship is complete, you'll never see that company again
While it's true that you shouldn't count on a company employing you once your internship is done, departing doesn't mean that's the end of your interactions with them. And just because they're providing you with a service doesn't mean you don't have to put your best foot forward, and apply what you learnt in the classroom or lab to the best of your abilities. The end point of all of this is that you leave a good impression on the employer, and form relationships with some of the professionals working at the organization where you completed your internship.
If there's one thing aside from knowledge that you're aiming to leave an internship with, it's relationships. Maybe you've scored a mentor, a professional contact, or a good reference for the next step in your career. An important part of finding a job in the current economy is these relationships. So, meet people, find some contacts, and stay in touch with them, even if it's just to drop an email once in awhile. Who knows, maybe they'll tell you about a job within the company you can apply for, or a work opportunity someplace else. Whatever you do, don't start frantically performing menial tasks at a company hoping they'll hire you. Put your own education first.
Centennial College offers many different internships and field placements as part of its various programs, part of its goal to ensure that students get a taste of the real world before they graduate. Where a student is placed is decided between the student, and their specific program's internship coordinator. Every effort is made to ensure that students are only sent to reputable institutions that will offer them positive educational benefits, and students will stay in touch with their coordinator to ensure that their experience is a valuable one. Have a look at Centennial College's programs and courses and find one that's right for you. 
By Anthony Geremia