Centennial College Mobile App: School simplified for the student on the go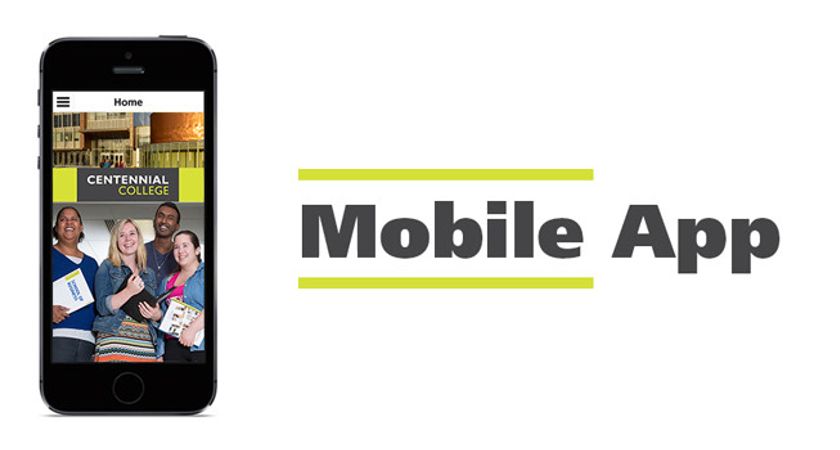 Your first day of college can be intimidating. There's a lot of information you need to know, and keeping track of it can be tough. Where are your classes? What time do you start? As school goes on, you'll need access to resources and scheduling. What's your way of keeping track of it all? Maybe you've been hauling a pile of printed papers around with you, and an agenda book to write everything down. Maybe you've been trying to just remember it all, in between your actual readings and studying. Or maybe you've been entering things on your phone.
Centennial College is making the student experience as streamlined and simple as possible. Thanks to the school's Information Technology Services department, you'll soon be able to cut the clutter and go paperless with the Centennial College Mobile App. The app will contain everything you need to know about school, all inside your mobile device. It will save you space in both your bag and in your brain, letting you focus on your studies while you connect to the college like never before.
Need to know when and where you have to be for your classes? Your personal course schedule will be available on the app with the touch of a button, and you'll have maps of each of your campuses to find your way there. If you want to know how your last test went, you'll be able to look at your final grades on the app as well.
Now that you know how to get to class, you probably need access to some resources. The Mobile App links to our campus libraries, letting you comb through its catalogue of books, and access the library' s services. There is also a staff directory to connect you to the emails and extensions of the faculty. Speaking of important numbers, there's a section containing a directory of websites, addresses, and phone numbers related to the school, saving you even more headspace.
There's a lot going on both on and off campus, and the app covers that, too. You'll receive personalized announcements delivered straight to your device. Want to participate in campus life? The app will announce events on the app, and even let you save them to your calendar. As for what's happening off campus, the app will provide you with a news feed, keeping you informed on life outside campus. Finally, you can keep your friends in the loop about your own student life by tying in your school experience directly into your social network of choice with a single click.
The Centennial College Mobile App was designed to make your college experience simpler, by taking all those little things you need to remember, and putting them in one simple, small space. The app is available for both iOS and Android, and can be found on the Apple store (iTunes) and on the Google Play store by searching CentennialC. Keep on top of your classes, student life, and the world outside of school by downloading the app today.
By Anthony Geremia