5 Things you never learned in high school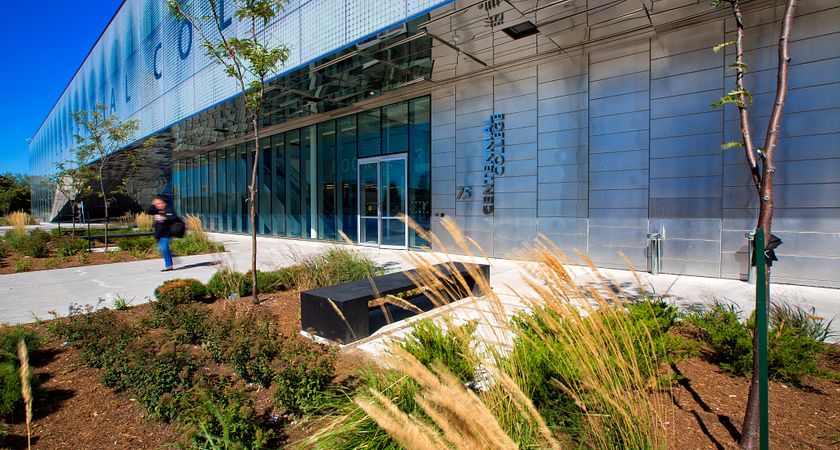 5 Things you never learned in high school (that college can teach you)
High school is an important time in any young student's life. You grow up, figure out who you are and what you want to be, or at least start. But no education is comprehensive, and it is common for a student to look back and wish they had learned a few more useful things. Instead of asking "how do I calculate an obtuse angle," students are telling people "job hunting is obtuse. Please help," particularly in today's job market.
But it's not as bleak as your average cynical 20-something would have you believe! If you're living in the Greater Toronto Area, or planning on moving here, then attending a college when your schooling is complete, with its focus on practical, real-life matters, can provide you with the things you feel you missed out on. Here, are five things you didn't learn in high school that college can provide you with.
1) How to cope with not knowing what you want
Remember how I said high school is where you figure out who you want to be? Not everyone has that happen. Did you feel forced into picking a life path in your grade 10 careers class? Did you feel like you actually had no idea what you were doing?
The fact is, it's okay not to know. It's why undeclared majors exist. Everyone figures their future out at a different rate, and it's better to clearly know what you want out of life, rather than rush in unprepared. But if you're starting to panic, if you think you need to progress, it's fine.
A good College will have services to help students find their path in life. A campus can have a counselling centre with drop-in services, including career counselling to help find out what you're good at, and what you want to do. And if you are still panicking, they do personal counselling, too, for stress, grief, anxiety, or anything else that's troubling you. They can link you up with someone to talk to.
And if you've figured it out, and you're ready to get your career moving, you'll probably find yourself wishing for…
2) Some real job skills
Unless you plan on becoming a mathematician (and hey, if you are, they do good work, too) you probably feel like you're not going to use a Pythagorean Theorem unless it has something to do with splitting the bill at a restaurant (probably not). What you need are small, practical skills. How to fix a car, or cook a good meal, or nurse a patient. Strategic abilities you can use when you're on the job, literal skills to pay the bills.
That's why you go to a college. Whatever the job, the theme in college is teaching "how to do." Instead of reading about it, you'll roll up your sleeves and actually do the thing you want to do. And once you learn those skills, you'll probably want to know. 
3) How to actually get a job
Let's say you know what you want to do, and you have the skills and knowledge. Now, you just need to know how to get it. There's some very straightforward hoops to jump through. Where can you find work? How do you write a resume? Where do you apply? What's a good cover letter look like? What do you do during an interview?
For starters, there are plenty of career fairs on any campus, and a good college website has a generous helping of job resource links. But even with those resources, you probably want more than that. Specifically, the "what do I do now?" Make sure your college has a career centre, where they can, teach you how to write a resume and cover letter, build a portfolio and even simulate an interview situation.
But let's back up a bit. Before you get to college, you probably need to know…
4) How the financials of school work
I'll throw some words at you: Tuition. OSAP. Financial Aid. Loans. A pile of forms asking for a pile of information. If it makes your head spin a little bit, it just makes you human.
Colleges want students attending, so they'll help you take care of it. If you don't know the first thing about loans, or how to pay for your education, just find the financial aid office, where you can stroll in and say "I have no idea. Help me out." You can come to us to point you the right way.
5) What to do when you need more credits 
Despite how this article opened, don't get the wrong idea about high school: You still learn important things, and it's worth finishing. But if you weren't able to, or are finding yourself without the right credits, don't worry. There are plenty of schools that offer credit recovery programs to get you on the right track.
Take Centennial College, for example. The College can provide you with tools to get the credits you need to get it done and advance in your life, courtesy of the ACE High School Credit Recovery program. Have a look here:
http://www.youtube.com/watch?v=Lx1W8xE6nHQ&list=UUiPKUAtQrTHBVg0lwoyjkcw
Simply put, as part of the program, you get the credits you need, you get to move on with your life, and the best part? It's tuition-free, so you won't even have to spend any extra cash. 
Indeed, Centennial College fills more criteria on this list than that one, including services to help students find their path in life. Each campus has a counselling centre with drop-in services, including career counselling to help find out what you're good at, and what you want to do.
There is a massive community of useful programs at Centennial College. Be it auto work, police foundations, culinary, media and arts, the list goes on. Here's an example from the school's IMPACT campaign, a fundraising venture to help expand its campuses to include even more labs, workshops, and facilities. It gives a pretty good idea of the College's values:
http://www.youtube.com/watch?v=Po2ae54G3gI&list=UUiPKUAtQrTHBVg0lwoyjkcw
Centennial College also has its own career services to help students learn how to find, apply, and get the job, available to anyone who joins us. Have a look: 
http://www.youtube.com/watch?v=VNrdMwYSJlc&list=UUiPKUAtQrTHBVg0lwoyjkcw
Finally, the college can also help you take care of your financial headaches. If you don't know the first thing about loans, or how to pay for your education, each Centennial campus has a financial aid office.
There will always be things we don't know, and things we wish we were taught earlier. If a school doesn't give you what you need, it doesn't mean you can't get it somewhere else. Centennial College does its due diligence to provide students with everything they realistically need to get their lives moving. Have a look at what we have to offer, and maybe you will agree, too. 
By: Anthony Germia