Whether local or international, we're all connected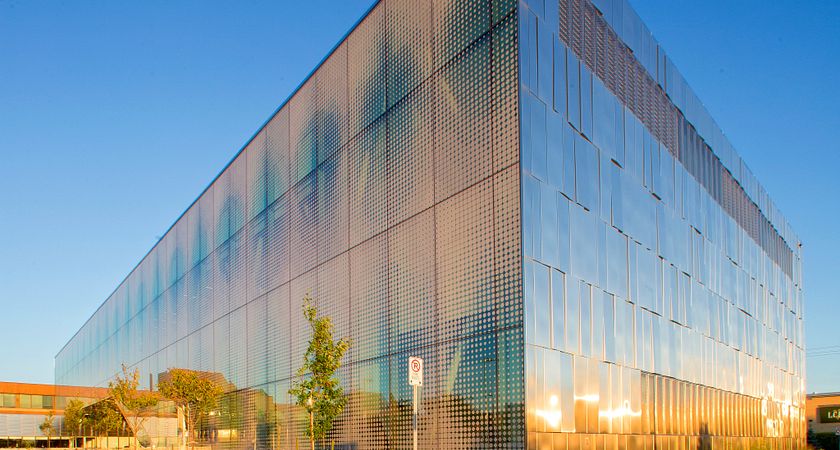 You may have heard the term "Ivory Tower" before. It's used as criticism of higher education, and how it can be concerned with things that aren't important in the world outside school walls. Centennial College aims to be something different. It believes in connecting students to the community around them. We're not just talking about the Greater Toronto Area, though that's also important. It also means worldwide.
The Local Community
No school is an island. Centennial College is a part of Toronto, and intimately connected to what goes on in its social ecosystem. According to the College's president, Ann Buller, even people in Nepal know who Rob Ford is, so it's safe to say that you do, too. If you're a resident of the Greater Toronto Area, you may also know that there's a mayoral election happening. Centennial's a part of the community, and the result of that election will doubtlessly affect the school one way or another.
For example, one recurring issue in the campaign is each candidate's policy on transit in Scarborough, and whether or not it should be left alone, or if a a subway or light rail in should be created. This will have an immediate effect on Centennial College, specifically on students transiting to the school. Whether that effect is positive or negative will be for you to decide. And to help you make that decision, students will have a chance to meet the candidates in person, and even field their own questions and concerns during a mayoral debate that will be held at our very own campus on October 6th, at 7 p.m. Come out, listen, participate, and join the local community.
The International Community
Remember Rob Ford's fame in Nepal? A moment like that is possible because of Toronto's position in the global community, as a hub of cultural exchange. Just as no city is an island unto itself in the world, so is no school, including Centennial. One of the College's goals is to foster a truly international community on campus. To make that a reality, it places great importance on bringing in international students in from all over the world. It's an equal exchange: The College gives them worldly experience, and they bring different ideas and opinions with them to the campus.
To that end, Centennial has international offices set up in India, Korea, Panama, and Turkey. These offices offer counselling and answers for students looking to study abroad, serving as our points of contact with those international communities. And where we don't have offices, we have people, as is the case with the Edu-Canada Africa Tour, where our admissions team travels to Cameroon and Ghana to spread that same knowledge.
The College's efforts are sowing rewards, too. Next month, for example, Centennial College is slated to host an Alumni Reception in Beijing, China. It's the first Canadian public college to do so, and it speaks to the success of the school's international efforts, and its connection to the global community, that it has the alumni to support this effort.
Really, be it local or international, it all comes down to the same thing: Community. We're all human beings, and we're all connected. Centennial College recognizes the values of those connections, be they around the corner or around the world, and works to foster and nurture those links.
By: Anthony Geremia