The Global Citizen Exchange: Trading for the future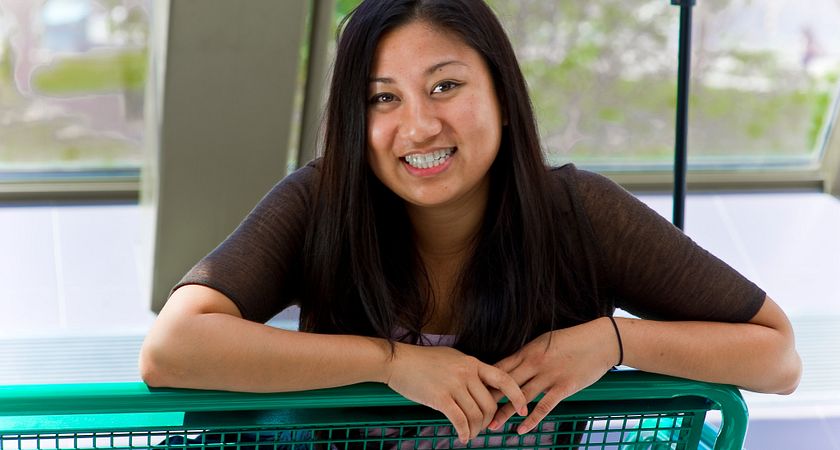 It's been said many times, but it's still true: We've become a globally connected planet. There's a modern addition to that statement, though: We're automatically global whether we like it or not, so we'd better participate. In a world where what's going on in Europe, China, South America, and Africa is just as important as what happens here in Canada, international experience becomes a competitive edge in virtually any career you might choose to enter, and those that get that experience are in a place where their ideas and influence can effect progress on an international scale.
Centennial College is based in the Greater Toronto Area, home to a mosaic of cultures. It's only fitting that the school's population reflects the city itself. To that end, the school doesn't just pride itself on having a culturally diverse population. Instead, we participate in a global exchange, where we dispatch and receive students from across the globe, making our own contributions to the global community.
Giving
Anyone can sit in a Toronto lecture hall and learn. What if "Toronto" were removed from the equation? Even if you're not seeking a future jet-setting your way around the globe, you can still benefit from seeing another part of the world. Instead of a vay-cay to the Dominican over spring break, it offers the chance to learn and accomplish something worthwhile, with another country as the backdrop. Aside from the life memories, it can benefit your career. We may be a connected world, but different cultures can still open your mind to different ways of thinking.
The Global Experience Office (GEO) is where Centennial sends students out to experience the rest of the world. It has a track record of providing these students with unforgettable experiences, and their stories are currently being tracked on the Global Experience Blog, found here.
What you can do depends on the program you choose. The Global Citizenship and Equity Learning Experience sees a student spending two weeks helping contribute to social justice abroad. Meanwhile, the Semester Exchange Abroad program is all about changing where the classroom is, and sending you off to a partner university to learn around the world. And if the idea of potential culture shock scares you, there's Language and Culture learning opportunities to ensure that you hit the ground running when you arrive.       
Receiving
Being a part of this global exchange is a two-way street—It's in the College's commitments to bring skills to the global community, and that includes training and education for international students. After all, the Danforth may be your familiar stomping ground, but it can be a different, exotic place to someone else desiring a look at the Canadian culture. To that end, we admit plenty of international students, whom we actively foster, and do everything we can to make their landing softer. This includes helping them do taxes, finding them housing, and even greeting them at the airport. As for warding off potential culture shock, we help with that, too, as you can see: https://www.youtube.com/watch?v=djfqjj47S4E&list=UUqHk3wvT5PqquobbsTZF6BA
Aside from those tips, Centennial College uses GEO's cultural exchanges again, this time offering students the chance to mentor international arrivals.
It's a wide world, and we're trying to make it smaller and connected. By participating in a global exchange, Centennial ensures an open flow of the greatest resource possible: Inquisitive minds, ready to be educated, with the potential to affect positive global change. 
By: Anthony Geremia