4 ways to avoid the Freshman 15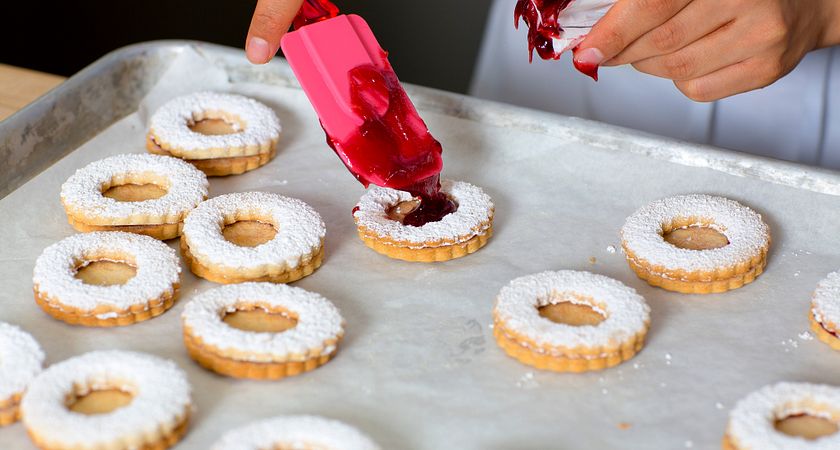 If you haven't heard the term before, the freshman 15 refers to the supposed weight gain a new college student can have during their first year. Studies show that while it's often not a literal 15 pounds, the decline in health can be a very real thing. College involves a change in lifestyle. Your schedule becomes irregular, and life becomes unpredictable and sporadic. You may be busy with your schoolwork, glued to a chair for hours on end, typing onto your laptop. And if you're living on campus, you may be away from home for the first time, trying to juggle a new level of responsibility. In the face of all of this, healthy eating and exercise often fall to the side.
But there is hope, and ways to keep in shape as you navigate your early time at college. A note before I go into it, though. It's not about being skinny, or ripped, or any other regimented body type. It's about health. Exercise is always good for you. Eating right is always good for you. Doing both will give you more energy, and more life. Think of it as taking a car in for a tune-up regularly. It'll run longer, and so will you. It's about maintenance and upkeep, not body image. So, without further adieu, here are four strategies for combating the freshman 15:
1. Watch what you eat
An irregulars schedule can mean eating whatever's available, whenever you can. CentennialCollege's various cafeterias has a lot of healthy choices like vegetarian stir-fry or a subs. At the CCSAI 's restaurant,get the wrap with salad instead fries. Little changes can add up over time. There's plenty on offer, you just have to be willing to ask for it.
If you live in residence and are trying to cook for yourself, cheap and easy means "one of the three things I can make in 15 minutes with no resources, and two of those are macaroni and cheese variations." There are tons of healthy dishes for the time and cash-strapped student you can create for yourself if you're willing to look for them. I'll get you started, with this list of simple, dorm-ready recipes. And if access to healthy food is a problem, the CCSAI has its Good Food Box program, where you can purchase a big box of fresh fruit and vegetables for $13 
2. Avoid keeping still
Almost as bad as a poor diet is an inactive lifestyle, where you spend your time moving from seat to seat, classroom to library to dorm room desk to bed. Maybe you're busy with work, and you see being glued to your chair as an inevitability, but there's still possibilities. Keeping active doesn't necessarily mean running a marathon every week. Little things like making sure you move around can do a world of difference. And sometimes, being active can come from unexpected places.
True story: During my first year of post-secondary education, I worked at a high school near campus. This enabled me to park there during my school days, saving me money. One factor that gave me pause at firs: It was a 20 minute walk to campus from there. But what could have been a problem turned into an advantage, the more I thought about it: 20 minutes of free exercise before and after class. That's the best way to fight a lazy lifestyle: Look for opportunities to walk, or run, or lift, or simply move around. Apologies for the bad pun, but don't take this sitting down. If you feel like taking a larger lea, than just walking across campus to class, though…..
3. Use your free gym
            If your college has a gym on campus, you can join it for free. And if you want to get the most bang for your buck, it's a good idea, since your tuition covers your membership. For example, Centennial College's Athletic and Wellness Centre at Progress Campus is perfect for whatever method you'd want to use to keep in shape. They have a 65,000 square foot gymnasium, an indoor track, a weight room, and a climbing wall for the adventurous, or a cardio area full of treadmills if you just want to have a quick run. And if you've never used a gym in your life, and think dumbbell is an insult, there's personal trainers you can book an appointment with to show you the way and develop a fitness plan. And you'll want a plan if you can get one, because…
4. Don't stop after year one
The Business Insider article linked above mentions another problem: The Freshman 15 doesn't magically cease to be a problem after your first year. After making it through year one, you'll have a better handle on managing your time, activity, and diet better, but the factors will still be there. Assuming you're in the clear could a one-way ticket to a very greasy trap. And even when you finish school, being healthy is a lifelong journey. It's not about body image, really. It's about living longer, being healthier, and being active and aware. If you can make it through college in good health, you'll know you're ready for whatever else life throws at you.
By: Anthony Geremia