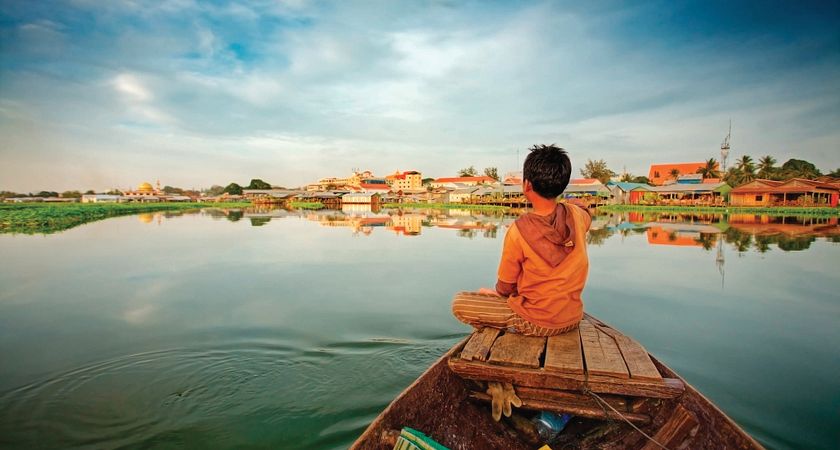 A unified Global Effort: Centennial College Brings International Educators Together at the Global Citizenship & Equity Education Professional Network
Since its founding in 1966, one of Centennial College's core goals has been preparing graduates for employment, as well as creating thought leaders who can do genuine good in the world. More recently, the college has transformed itself into a leader in international education, establishing branches in China, India, South Korea, and the United Arab Emirates, among other locations. It's all part of a grand exchange of talent, educating students worldwide on global citizenship, and creating informed, active agents for social good. Many colleges in Ontario have similar international programs. Centennial College is a true leader in internationalization, having won the Canadian Bureau of International Education (CBIE) Board of Directors Award for Comprehensive Internationalization, and the the Association of Canadian Community Colleges (ACCC) Internationalization Excellence Award. As a leader, Centennial College has a duty to do more.
That was the thought of Yasmin Razack, Director of Global Citizenship Education & Inclusion at the college. "We have 24 colleges and 20 universities in Ontario alone," she explains, "which is a lot in a highly concentrated area." And each had its own ideas of how an international education program worked. "We do it one way," she says, "Humber does it another way; York University does it their way."
In an attempt to unify Canada's efforts, Yasmin helped put together the first meeting of the Global Citizenship & Equity Education Professional Network, taking place this November. Its goal to bring colleges and educators together to talk about international education programs and their impact upon social justice and global well-being.
The Motivation
"There's been no forum for post-secondary educators who do the work to come together to share best practices," Yasmin explains, "not only to advance the agenda, but to also discuss what the challenges are of doing internationalization, not only of the curriculum, but of leadership, global citizenship, education, mobility. There are so many different facets within internationalization. So there's a lot of people that need to be at this table."
Another goal of the conference is to reinforce the idea that it's not a competition, and that a network of schools working on their international education programs together can be a stronger force for good. "I really wanted Canadian educators to come together and share," Yasmin says. "Let's build that community and rely on each other. We live in a world where there's enough competition."
The Events
The conference includes several guest speakers, including Dr. Darrell Bricker, CEO of Ipsos Public Affairs. "If you listen to his TED talk," Yasmin says, "it is really amazing. He does studies just on Canadians. What has happened now with our population? What trends are we seeing now in our industries that post-secondary institutions need to be aware of?"
She offers an example of the type of work he specializes in, discussed at the end of the talk, about Canadian farmers wondering why their milk sales were beginning to decline. Dr. Bricker did a simple web search for Asian cuisine and milk, and found that it barely makes use of it. "We have a high South Asian and Asian population," Yasmin clarifies. "What does it mean for our students? We have a culinary arts program and a hospitality program here, we want to build entrepreneurship."
The day will be capped off with another speaker, Natasha Walji, an industry head at Google Canada. "She's amazing, because she also does global citizenship work," Yasmin says. "What she's going to introduce is the concept of 10X thinking." A common philosophy at Google, it boils down to identifying an idea, and exponentially growing it to the power of ten.
But more important than the speakers is who will be in attendance. "We really wanted to bring the thought leaders, the innovators, the community members, the professionals in one room to talk about this," Yasmin explains, "to really discuss these impacts on internationalization, how we're going to advance it, and how we're going to improve the world through social good."
The End Result
The goal of the meeting, essentially, is for the attendees to take the information they're given and do something with it. "We cannot only learn," Yasmin says, "but we can possibly come up with new ideas and innovative ways to address the internationalization agenda."
To that end, discussion will be the most important part of the conference. "Once the speakers come and do their presentations, we're going to have roundtable discussions," Yasmin says. "Then we're going to prepare a report of what was discussed, the best practices, the challenges, how to meet those challenges, and what we're going to do as this new network distributes it amongst higher education institutes across Canada."
The first meeting of the Global Citizenship & Equity Education Professional Network will take place November 13 at The Estate Banquet Centre in Toronto. "The greatest challenge in the upcoming years is to materialize the contributions made in schools to build a sustainable future for humanity," Yasmin asserts. "In our century, this is what we're required to do."