A Guide to Apprenticeships for Skilled Trades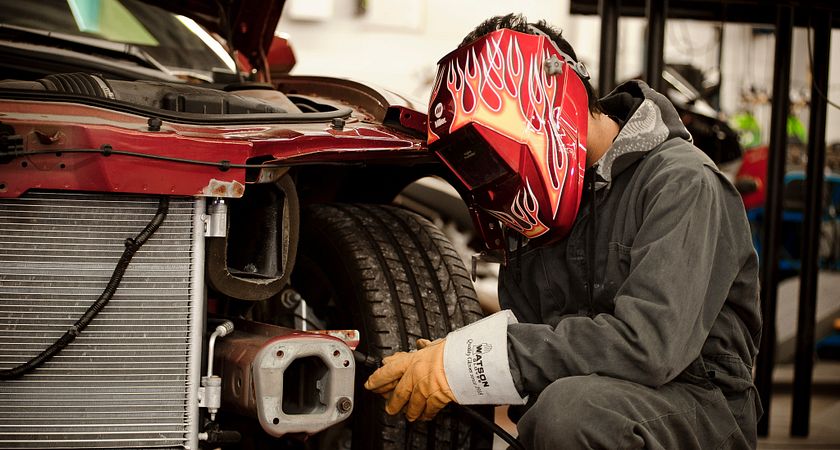 In a previous post, the benefits of going into the skilled trades world via an apprenticeship were discussed. The short version of that story: Despite the stereotypes of skilled trades being for people that somehow couldn't "make it" educationally, everyone still needs people that can fix a car, or do their plumbing, or renovate their home. Joining a skilled trade will make you a member of a special, incredibly valuable, and incredibly paid segment of the work force, and build you a rewarding, creative career. Ontario's apprenticeship programs are a direct expression of the goals of Centennial College: Providing you with industry-specific job skills and opening a path to employment. They are also frequently misunderstood, and disregarded because of it. Hopefully, a few of these misconceptions can be cleared up here.
How it works
The means to enter the skilled trades world is through an apprenticeship, where you participate in on-the-job training with an employer for two to five years, and supplement it with classes at a college. The in-school sessions are equally as important as the active job training, and are collaborated on between your employer and the college. At the end of the program, you'll obtain a Certificate of Qualification, proof that you're certified in the trade you chose.
It's your responsibility to find a company to apprentice with
This is arguably the most widespread misconception about apprenticeships, the idea that you begin by applying to a college, and they'll find you a company to work with. In fairness, internships and placements tend to work that way, but apprenticeships are something entirely different. A company is essentially hiring an unskilled employee, and as such, you need to apply to the company as though it were a job, then go to Centennial College afterwards initiate the Apprenticeship program.
It's not as difficult as it sounds, fortunately. My previous post on the subject pointed to stats that reveal companies want to hire apprentices, because they see amazing returns on their investment. On your end, as a potential apprentice, the Government of Ontario's website can connect you to the online resources you need to find that job. And if you aren't into the online job hunt, you can visit an Employment Ontario Employment Service Centre. Remember: Companies value skilled tradespeople, and are willing to work with them to complete an apprenticeship program.
A school can still help you prepare for your apprenticeship, though
While you still can't go to a college and say "find me an apprenticeship," you can go to them and say "help me prepare for one." Centennial College is one of many schools that offer something called pre-apprenticeship training. It's essentially a half-step between your previous education and a true apprenticeship program. You'll work on developing your job skills and upgrading your academic standing before you find a company to place with, so you're adequately prepared and qualified.
No matter who you are, or where you come from, you can become a skilled tradesperson
Education is everyone's right, and apprenticeships are truly democratic in that they're open to every possible educational background and age group. According to the Government of Ontario, the pre-apprenticeship program is designed to give you the skill upgrades necessary to effectively work the job, and is open to high school graduates, early school leavers, unemployed/underemployed youth and adults, EI/non-EI eligible, Aboriginal peoples and newcomers to Canada. In other words, no matter your age or education, you can become a tradesperson, and if you're missing out some of that education, can easily upgrade it. 
By Anthony Geremia