Preparing for a New Semester at Community College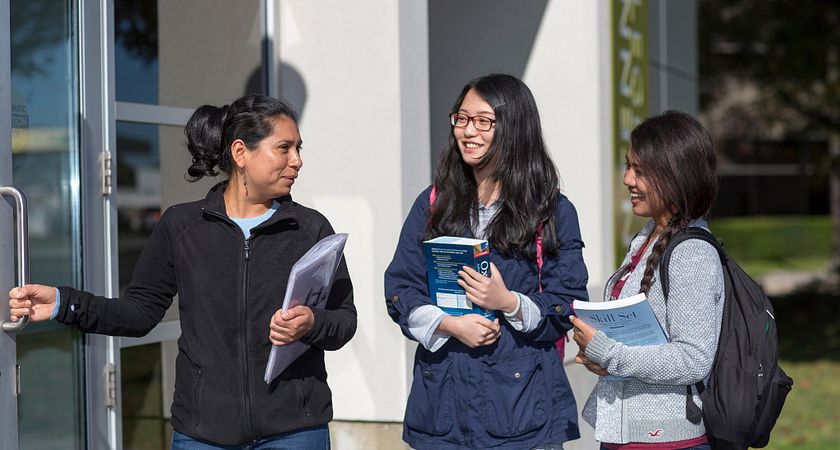 With September just around the corner, it is time to start preparing for your upcoming semester at community college. Kick off the semester right by mapping out your schedule and calendar, familiarizing yourself with school's facilities, and learning about all the services available to assist you during your studies. Creating a student schedule and calendar is crucial for getting to all your classes on time while making room for studying, work, and attending events. Once you are in class, your studies will benefit from your use of the facilities on campus as they will support your ability to excel in your studies. If you are ever in need during the semester, it is a great idea to discover all the services that your college has to offer to assist you. As Centennial College understands the needs of our students, we are well prepared to provide all the tools, services, and opportunities necessary for student success.
At the core of a strong academic semester is time management. Building a schedule and calendar for a semester allows you to manage your time with ease. But it is not limited to only mapping your class schedule, and extends to scheduling time for studying, work, and recreation. Centennial College's myCentennial student portal is a powerful tool for creating a schedule as it allows access to your class schedule, events, and important dates. The semester's important dates is significant to map as it includes events, like holidays and deadlines, that can free up time for work or studying. Once you have built a complete schedule, you now have a robust time management tool for scheduling time to complete projects, studying and work, which will all contribute to a successful semester.
Now that you have a detailed calendar and schedule, it is important to know where you can work, grab a meal, and pick up supplies on campus. Your campus should be a place you can rely on for the essentials. Centennial College's campuses are all equipped to offer students convenient access to spaces for studying, eating, as well as picking up any school supplies you need. Centennial College has an extensive amount of study spaces where you can study alone or with a group to complete assignments and prepare for tests and exams. All of our campuses have multiple spaces for students to pick up a meal in between classes with a variety of options. If you are ever in need of any school supplies on campus, you can rely on our bookstores to have the school supply necessities in stock. For our student's convenience, you can shop at our bookstores online.
As you have become familiar with the campus, it is important to understand the services available to aid you throughout the semester. There is a vast range of needs students may have, from academic advising to child care. Centennial College seeks to cover all services students may require for academic success. Stay connected with our campus-wide wireless internet available to all students and please make use of our computers, printers and photocopiers. For students seeking academic assistance, Centennial College has a number of services for a variety of needs, which extends to academic advising, academic English reading and writing, and peer mentoring. If you are a student with a disability, check out the Centre for Students with Disabilities where we can accommodate and support you throughout your studies. If you require child care, we offer two Child Care Centres, one at Progress Campus, as well as one near the Story Arts Centre.
Once you have built a well-planned schedule and knowledge of your community college's facilities and services, you can feel well prepared for the upcoming semester. Centennial College is here to support you throughout your semester and we wish you success with your studies.