Distance Education for Busy Learners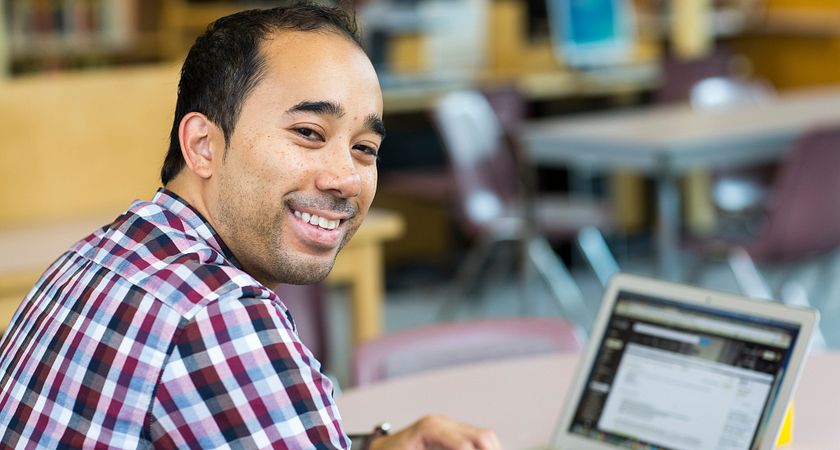 Many of you want to go back to school but your job won't allow you to leave early to attend classes, or you have to pick up your children from day care. Life is just too busy for you to even consider education. Or is it? If work, family responsibilities or busy schedules are keeping you from your educational goals, then Distance Learning may be the solution for you.
Distance Learning is a form of instructor-led study for those who cannot attend on-campus classes on a regular basis. Centennial College's School of Continuing Education offers print-based and online programs, where learners can pursue higher education at their own convenience. Whether online or print-based, Distance Learning makes education accessible to anyone willing to aim for a better future. When time is against you, priorities change, and education need not be put on hold. With Distance Learning, learners can study away from school, learning at their own convenience when it is possible for them.
There are many advantages of this type of learning. You learn at your own pace, so you can accelerate to further chapters or reduce your school work, depending on your life schedule. You can also learn at the comfort of your own home, or any place really, that you find gives you the most out of your studies. Materials are either couriered to your address or available online, so you can read and complete assignments practically anywhere.
With time as a big advantage in this type of learning, you can work part-time or full-time, depending on your work load. You do not need to put your career on hold, and you can advance in your careers while simultaneously working and learning at Centennial. You're able to take care of your family and other personal commitments as well, with the flexibility of Distance Learning.
Focus and discipline are important when undertaking Distance Learning courses. You can build on the education and experience that you have already been achieved, either in Canada or another country, with Centennial College's Distance Learning programs. You can be successful by committing to your studies, which provides you with wide flexibility on time.
"Distance Learning provides a flexible and convenient learning pathway for busy adult learners who are juggling career, family, and social obligations" explains Vicki Smith, Chair of Centennial College's School of Continuing Education. "Learning can occur anywhere, at any time; all of our Distance Learning courses are facilitated by a knowledgeable instructor to help you meet your academic and career goals". Whether you have a full-time job or a family to take care of or simply do not have the time to attend classes on-campus on a regular basis because of other life obligations you have, you can still pursue your educational goals with Distance Learning.
By Resham Karfa