5 Reasons to Consider a Graduate Certificate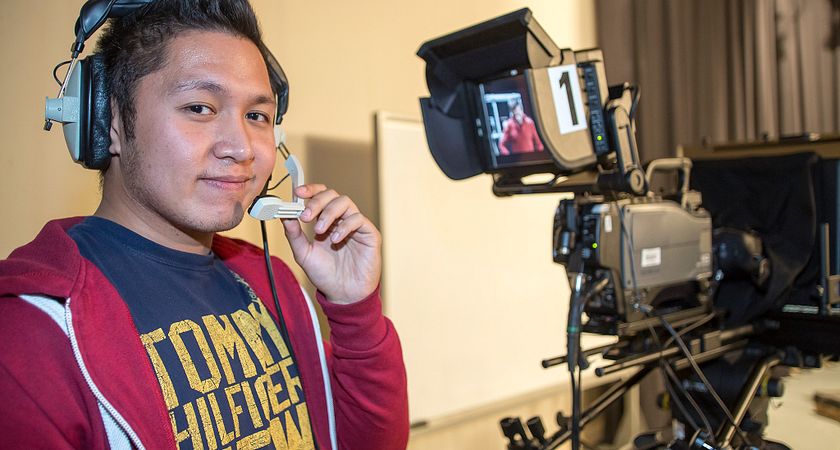 After years of study, you finally made it, and graduated from a post-secondary institution. Now, it's time to enter the job market. Maybe you're new to the hunt, maybe you've been out in the working world for some time and want to make yourself more employable, or maybe you've been on the job for years, and are looking to change career paths. Either way, you may be thinking about more education, perhaps a masters degree, or even grad school.
That can be an intimidating proposition. Grad school could mean four years of delay, and potential extreme debt, even if you're financially savvy. But there is another way. Ontario colleges offer graduate certificate programs, designed around the same criteria as a master's degree, or grad school, in that they're targeted to people with previous post-secondary education that are looking for an upgrade, or to acquire new, specific skills. However, there's also some significant differences, ones that give graduate certificate programs a competitive, appealing edge to someone looking to get the most value out of their plunge back into the world of post-secondary education.
1) They'll take less time
Grad school's essentially structured like university: Another four-year program. Contrast that with grad certificate programs, which commonly take about a year, or a year and a half at most. A typical set-up is two semesters of subjects, followed by a field placement. Whether you're a recent graduate looking to get down to business in the working world, or a veteran looking to upgrade or change paths, you don't have to put your life on hold. It's a stepping stone to the next chapter of your life, not another chapter itself.
2) They're cheaper
Another advantage of the short span it takes to complete these programs: Less money spent. Instead of spending four years paying 70 or 80 thousand dollars, a single semester, with a single semester's tuition is far more financially appealing, especially for a cash-strapped student, or a job seeker.
3) It's a personal, focused setting
Graduate certificate programs are focused around a single subject, or even a single job like Sports Journalism, or Corporate Communications and Public Relations, or Advanced Television and Film. Due to the specific nature of each program, the cohorts will be smaller, ensuring personalized, specific education. Your instructors will know who you are, and you'll be surrounded by a network of like-minded peers, your first group of contacts in your new profession.
4) It'll give you practice doing what you want to do
Colleges are about practical, career-oriented job skills. Grad certificates are the college ideal condensed into its purest form: Specific job skills for a specific position, designed to make you ready to go to market with true ability. If you're in television production, you'll actually produce television. If you're in event management, you'll throw an event. In that year, you'll ensure you've actually marked time working on your chosen profession, rather than just learning about it.
5) It can be an extension of your education, or something new entirely
The only pre-requisite to entering a grad certificate program is some sort of post-secondary education. Maybe you're a journalist, looking to refocus your skills around public relations, or maybe you're getting out of one profession, and entering something different. It can be an excellent way to enhance the skills they already have, or a way to pick some new ones up. It can compliment your existing education, or allow you to switch gears and pick something new up.
Centennial College's commitment to providing students with essential skills has resulted in the development of several post-graduate programs including Television and Film, Advertising, Children's Entertainment, Corporate Communications and Public Relations, Interactive Media Management, Publishing and Sports Journalism. If you've got the education and the experience, and you're looking to enhance your current skills, acquire new ones, or simply change tracks in life, have a look. It's short, affordable, and just might change your life.