The Benefits of Academic Advising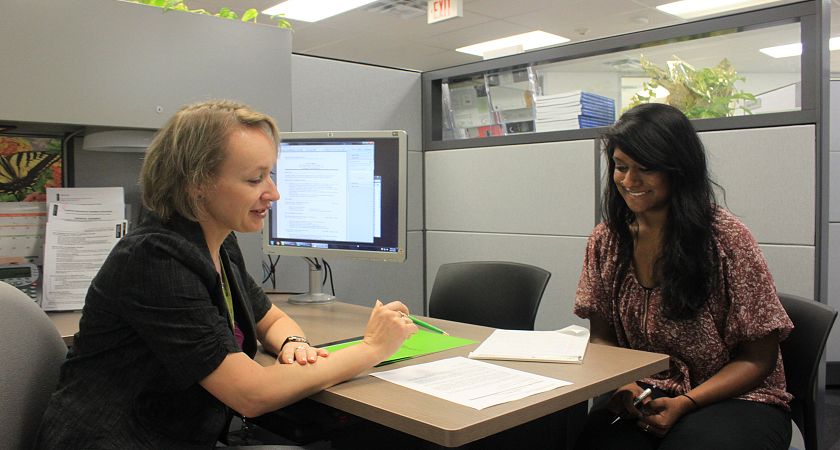 Now that students are enrolled in college, many of them still do not have the slightest clue what to do next. They are confused about which programs they would like to take. They are unsure about the educational choices they have made and are lost about which direction to head in regarding their academic endeavours. Centennial College offers academic advising to students that helps them with these matters and aids them with their academic enrichment.
The Student Advising Centre at Centennial College aids students in need by providing them with academic advisors who offer the students the latest program information and connect them with the resources on campus. The overall purpose of the Student Advising Centre is to enable students to make well-informed educational choices by helping them find programs and courses which are tailored to their overall career and educational goals.
Centennial's advisors are a knowledgeable body of faculty and staff who support students during their transition to Centennial and help them by finding a program that meets their interests. Their responsibilities include: clarifying the process of becoming a student at Centennial; helping students find the resources which will help them academically; and selecting classes which best suit their interests. Academic advising helps them find and assess a program that is best for them, brings to light the resources available to them and helps them develop strategies for academic success.
By allowing Centennial's academic advisors to be a source of support, students are able to achieve success not only regarding which programs to take, but even what jobs and career paths are best for them. Centennial's student employment advisors, available at all four campuses, guide students and graduates on topics such as resumé and cover-letter writing, portfolio development, interview simulations and techniques and job and program search strategies, among others. "I went to them about job search in green marketing field," informs a Centennial College student. "However, they motivated me to think about my priorities and long-term goals. Speaking with them was very beneficial and valuable for me and I am very grateful".
Many students believe that finding their way academically will just come naturally. As time passes and they are still confused, and smiles turn to frowns. Centennial's Academic advisors assist students who many change their minds during their educational career which happens more often than not. Students need this kind of assistance as time goes by, to help them achieve their educational, and in turn, lifelong goals.
By Resham Karfa