How to become a global citizen: Suzanne Kanso and the College's trip to Nicaragua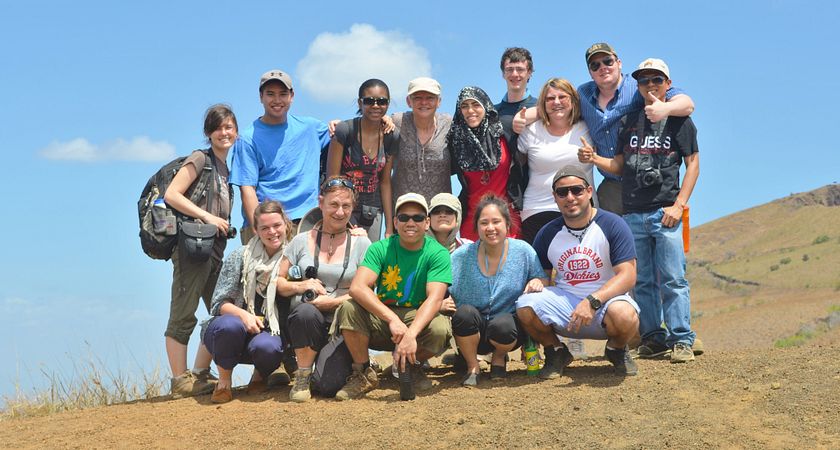 Having a worldly outlook on your career is a solid life skill, no matter the profession. That's why Centennial College gives its students opportunities to become agents of social change and true global citizens. To that end, the college created its Global Citizenship & Equity Learning Experiences. GCELEs take students on trips locally or abroad, and allow them to take the first steps in becoming leaders of change. The first GCELE projects of 2014 took students to places like Honduras, Costa Rica, Arizona/Mexico and Nicaragua. Suzanne Kanso, a Children's Media student at Centennial, took that challenge on, travelling to Nicaragua. While she went there to instigate social change, the trip would instead change her and enable her to take the next steps in enhancing her career.
The Journey
For Suzanne, going on the GCELE was a natural extension of her own personal development. "I didn't know much about Nicaragua or what we were getting into exactly," she admits, "But I knew it was volunteer work, and we had the opportunity to make a difference."  
Her journey began with a tour of the capital, followed by travels through the rural areas, where the students began lending a hand. "They had built a school last year, so we built a playground for it," Suzanne explains. "There was a lot of digging involved, and we did that for three or four days."
After that, students on the trip were given education on the concept of fair trade, and how it applies to coffee beans. "We went to a coffee plantation," she says, "where we learned the history of it, how much it takes to make coffee, the hard work that's involved in it, how we take it for granted, and the concept of fair trade."
Finally, to truly underscore what life was like for the locals, the group was given a special exercise to show the effects of poverty. "We were put in a situation where we had this amount of money," she explains, "and were supposed to go to market and try with about 40 or 50 cents to feed about 12 people."
"What was remarkable over there was how concerned the locals were," Suzanne says of the experience. "They'd sell us half a fruit or vegetable just to make sure all the nutrition had gotten in. Their concern was inspiring." 
What surprised her the most about the trip was not what she did for them, but what they did for her. "When you're exposed to a country or a society that's different from your own, you always go in with that mentality that you're going to make a change, when in reality, you're the one that goes back changed," she explains. "We're just trying to lend a hand. We're not superior."
The Documentary
As a part of her post-grad program, Suzanne had to land an internship, and wanted something related to her GCELE experience. As luck would have it, she found something that continued the themes of her trip. 
"I ended up working for Lalita Krishna, a filmmaker based in Toronto, and her company In Sync Media," she says. Suzanne would work as a social media manager and researcher, and become connected to a project of personal significance. "I became familiar with her most recent project, called Semisweet: Life in Chocolate, about fair trade," she explains. "In the summer, we screened it at the Harbourfront Centre." 
Like her experiences learning about the coffee trade, the film showed the downsides of the chocolate trade. "The documentary itself talks about the history of chocolate," she explains, "how it's made, how it's considered a luxury in certain countries, especially in Europe and how prices are increasing year by year. Society is not very aware of what it takes to make chocolate, and where it comes from."
The Future
"I'm trying to get as involved as I can with GCELE because I'm realizing that this is something I really want to do," Suzanne says of her future. "I'm working in the sphere of global citizenship, and anything related to fair trade, women's rights, and kids."
This comes entirely from what the experience taught her. "I learned how to become a socially responsible citizen, a global citizen, how to live a sustainable life, even here in North America," she says. "I'm conscious of fair trade, and how I can implement that in my own life."
She recommends such a trip to any other Centennial College student willing to give it a shot. Of course, she warns that students have to be ready for the intensity of the experience. "It's not something that's light. You need to go in there with mental and emotional preparation about what you see and how you can take that with you," she says. "I definitely would recommend any student to go on a GCELE experience, just because they get way more than what they think they'd get." 
By Anthony Geremia