5 Tips to land your dream job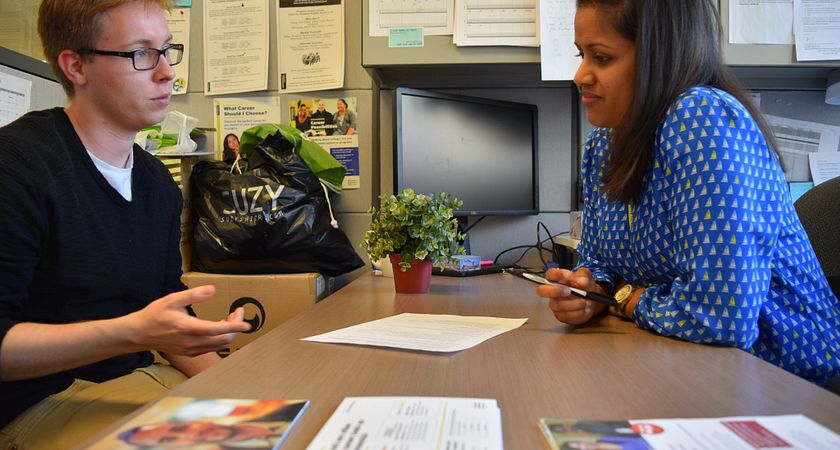 Whether you're looking for a job or even amidst the hiring process, it doesn't hurt to have some useful tips up your sleeve. Here are some beneficial and effective pointers that could help you land your dream job.
1. The power of the informational interview
Make yourself known even before opportunities become available. You may think that this might not be worth doing, but just because your ideal position isn't currently available doesn't mean it won't become available in the near future. Make a list of prospective companies or organizations you'd like to work for and contact their Human Resource departments or the specific department you'd like to be a part of. Speak to the appropriate managers or directors and request an informational interview. Employers love this! This process gives you an edge ahead of other people who are just waiting around for opportunities to become available. Informational interviews are an excellent way to present your resume, introduce yourself, network and to inquire about the exact characteristics they are looking for in a future employee. Being proactive, establishing a relationship, and showing your interest, will leave a lasting impression that can potentially open more doors for you in the future.
2. Test out your references
Ok. So you've done some great work in the past and you have former employers that are willing to speak to your strengths and abilities. But, can they sell you? It may sound sneaky, but it doesn't hurt to put them through a trial run. Have someone, other than yourself, contact your references and learn exactly what they would say about you. This can also help you articulate what it is you would like them to say more or less of. Another useful strategy is to contact your references in advance and to let them know the positive elements to elaborate on.
3. Be memorable
Resumes are great, but they aren't the only thing you can bring to an interview. Create a presentation about yourself or bring in a portfolio and samples of your work. Think about how many people go through an interview process with just a resume. Being creative and original will make you memorable. It also conveys that you think outside the box and that you'll put in extra effort on the job. You can also control the interview process by knowing in advance what you are going to discuss and in what order. This is who employers want. They don't want status quo. They want status WOAH!

4. Body language
What you say isn't the only thing that leaves a lasting impression. Your body language does as well. How you carry yourself reflects how you feel about yourself. If you slouch on a chair, without smiling and don't make eye contact with an interviewer…YIKES! That pretty much says you are disengaged and lack confidence. This also gives the impression that you don't really care to be there. Sitting upright, shoulders back, smiling and making eye contact is the way to go. Dressing nicely and offering a firm and friendly handshake never disappoints either.
5. Ask questions!
You shouldn't just be the right fit for them. They should also be the right fit for you. We spend a lot of time in the workplace (about 1/3 of our day to be exact). As much as we all want to land the job, we also want know that we are going to enjoy getting up every morning and moreover, enjoy the work we are doing. It is important to have an array of questions to ask your interviewer. What do they enjoy about their work environment? What are some key attributes of the team you'll be working with? Is there potential for growth? What is it that keeps them motivated in their position? Employers respect candidates who don't just want the job, but want to be a part of their community. This exhibits that you are looking to personally invest and immerse yourself in their community and that you are a thorough individual.
Keep these pointers in mind when transitioning and looking for a new job or career change. I am certain they will all be useful. Good luck and may the job force be with you!
By Christina Grivas