Six ways to spend your summer vacation (If you're not in school)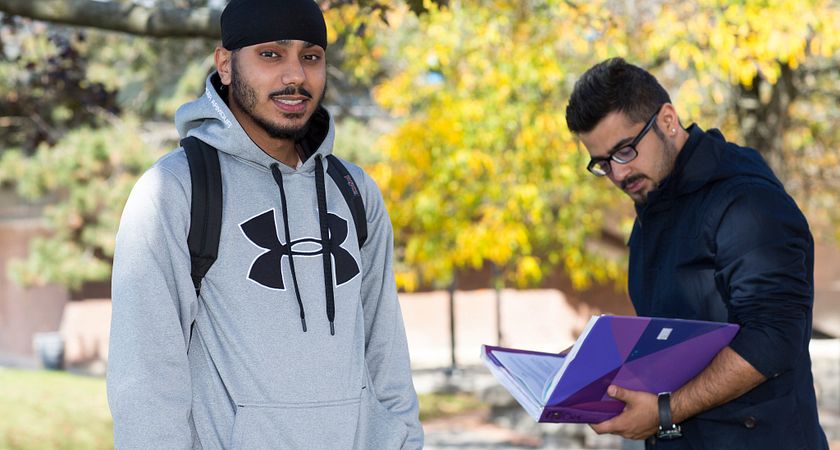 School's out for summer this week at Centennial College. While some of you will be taking summer classes, many others are off until September. To those of you who are off, there's a challenging message I have to pass along: There's more you need to be doing during summer than just relaxing on the couch. You're in college to develop your career, so there are things you need to be doing to make that happen, as well as make sure you're ready to enter the next semester strong. The good news is that they're not difficult things, and you'll still have time to relax. That's because…
1. It's okay to take some time off
That's the reason why summer vacation exists, after all. Stress busting is important for both your mind and body, and you need a bit of time where you can stop worrying. That's why taking a trip, sitting around and reading books, watching movies or playing games, even just doing nothing can be beneficial. The key is that you don't do too much of nothing. Take a bit of time, say a week or two, then get back on track.
2. Make some money and get some job experience
Student loans won't take care of themselves, after all. And even if you don't have debts to pay, at the very least, having spare cash for next year is a good idea. If you haven't already looked into a bit of summer work, now's the perfect time to catch something for June to August. Just remember: Nothing that puts money in your pocket and involves a little bit of responsibility is beneath you, and you need to start somewhere. Forbes recommends it, since aside from the money, summer employment will give you job skills, business experience and something to put on your resume. Any structured workplace environment will teach you life lessons by giving you some relevant work experience. Speaking of that…
3. Do some research on where you want to work when you graduate
School will end eventually, and you'll need to get that job. While you don't exactly have to shoot resumes out at them yet, summer is the perfect time to look at the career you want to work at in detail. What's an average workday like? What skills are needed? If you do the research now, when you go back in September, you'll know what to pay attention to. Similarly, take a look at companies that hire the person you want to be. Visit their website, look at the kind of jobs they've posted, and look at their corporate culture and mission. This'll also come in handy while you…
4. Build a resume
Perhaps you have a resume already for getting part-time work. Well, there's a big difference between a Summer Job resume and a Professional Career resume, and you'll have to create that second one sooner or later. If you write one up during the summer, at your leisure, then you can have professors, professionals, or the Centennial College Career Centre critique it when you get back. Are you having a hard time writing anything in it that's relevant to the job you want? Well, according to The Simple Dollar, that's what that summer job can be used for, or a corporate internship when your program's over. Now you know what you need to do when you get back to school: Find opportunities to let you fill that resume up.
5. Check your dates and get ready for next semester
As groan-worthy as this is, don't let it slide and assume you'll take care of this closer toSeptember. There's not a lot you have to do: Make sure you know exactly when you need to register for next year's classes (here is Centennial College's schedule) and what you have to do. If you have electives you have to pick, figure out which ones you're going to take. Do it all now, write it down, and you won't have to worry about it at the end of August. It's better than scrambling the day before classes begin.
6. Organize your life
There's a bit of an understanding that when finals get tough in college, other aspects of your life are going to slide. Your living space will get messy, your clothes won't get washed, and your health may decline a bit. Well, the time off that summer provides is time to put it all together again. You really only need one good weekend of cleaning to get your living space in order again, and getting some new clothes and getting healthy, be it through the gym or eating better, can be fun and leave you feeling like a new person. This goes hand in hand with relaxing. Take some time to renew yourself, and you'll be ready for when you come back in September.
By Anthony Geremia