Four reasons you should be taking summer classes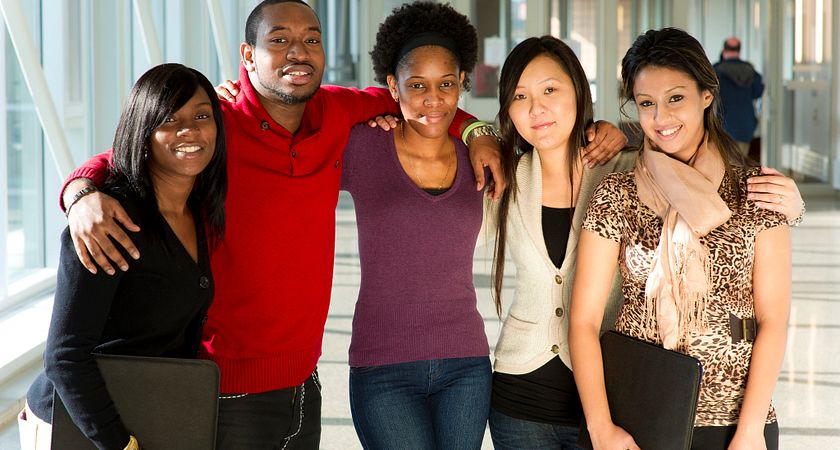 Well, the spring semester's classes and exams are over, the weather's getting warm, and summer is just around the corner. You've also got about a week left to apply for summer classes, with the deadline being May 1st. If you haven't thought about it, now's the time. If you can ignore the urge to groan at more school, you'll find that summer college classes can be a useful and fairly stress-free way to advance yourself. They're an excellent way to get a leg up on your education, and there's several unique benefits that you can only get by taking classes that semester. Here's what I mean:
1. Best of both worlds: Focus and free time.
Most students who take summer classes are only going to take a few courses, certainly less than a full semester's worth. This means that your schedule is still going to be pretty open, which benefits you in two ways. Firstly, you still have a lot of summer time off, meaning you get to experience the important part of summer, which is relaxing and recharging so you're ready by the time September comes around.
At the same time, as College Parent Central says, the fact that you're still in class means that you get to ensure that you don't lose your studious nature, because you get to keep your mind sharp in classes. You won't have to restart your mind when September rolls around, because you've never stopped using it.
2. There's all kinds of academic benefits
There's a few different reasons why you would take summer courses, some of which are noted in this Globe and Mail article, and they're all beneficial to your school and career path. Maybe your grades weren't what you wanted, and you're trying to bring your GPA up. In that case, taking or re-taking a course over the summer with more time to focus on it is an excellent way to up your grade.
Another reason is to simply get classes out of the way faster (General Education courses are a popular summer subject for this reason), and get ahead on your program. This can be used to give you a lighter course load when September comes around, letting you focus on the more challenging subjects. Or, you can flip it around, and take that challenging subject over the summer, where it can receive your undivided attention.
You can even use it to finish your program early, letting you spend less time in school and getting a jump on the work force faster. Other possible academic benefits include taking a prerequisite in the summer for a class you want to take in September, or simply taking an unusual subject you want to experiment with, but don't want to worry about during the rest of the year.
3. You still have access to the school's resources
Smaller classes and much emptier schools grant you access to Centennial College's resources without the hassle of a full course load, and without the lineups and delays of college full of students. What this means in the classroom, as eHow notes, is that every subject you take comes with more one on one time with your instructors, and more group time with your classmates to study and make those connections that will help you network when school is over. Outside of the classroom, you will have time to do things like access Career Services and map your educational and career path out, as well as research how your life will go after graduation, with much more time and access to the materials the college has to help you make that happen.
4. You can soak up the ambiance
Put simply, it's nicer to take classes when the weather is warm and the sun is out. Combine that with the smaller class sizes, and you have a far more relaxed and casual atmosphere than the rest of the year. You can work in the sunshine, soaking it up along with the knowledge you really have time to focus on.
Time's running short to apply for summer classes at Centennial College, so if you want to sign up, have a look at our admissions page, and get the jump on your education and your career while the weather's warm.
By Anthony Geremia