Properly research your career with these seven questions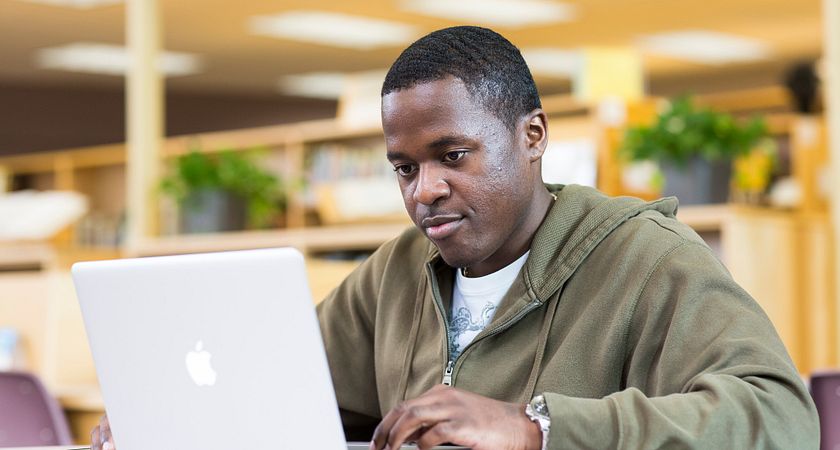 How did you choose your career path? Perhaps that career is something you always wanted to do as a child, was a family tradition, or simply looked like fun. Or maybe you're still deciding where you want to go in life. If you haven't already done the research on your potential career and the jobs you could be doing, you should. No matter where you are in your education, it will help. Haven't enrolled in college yet? Do the research to figure out if you're picking the right program. Already enrolled? Use the research to figure out what areas you need to focus on in school. About to graduate? It will help you figure out what skills you need to demonstrate for companies to hire you.
While you'll need to do some pretty deep web searching to find answers, I've found that the Government of Ontario's website makes a good starting point, at least for local jobs. Additionally, Centennial College's Career Centre offers Career Counselling, which is designed to help provide you with these answers.
But what should you be looking for? Well, based on my own research, here are the questions that you should be asking when looking into your career, and why they will help you. 
1) What are the current employment statistics?
How's the employment rate in the field you're entering? Is it friendly to new recruits, or is it a closed market? Is the sector growing, shrinking, or going through big changes? When you're hired, can you expect a stable position, or something contract or seasonal? If it's a broad career field, look at the various jobs you could hold, and the differences between them.
2) How much will you be making?
Maybe money isn't important to you, but you'll still need to know how much you can expect to make, so you can be prepared to budget your life accordingly. Look at what an average starting salary is, and how often you can expect raises. Check if you're going to have a regular salary, or if you'll be compensated in some other way. 
3) What's the rate of job satisfaction?
This is a tricky one. You need to figure out whether or not you'll really enjoy what you do. Look for personal stories from people that work in your career field. What do they like most? How about least? Look at the ups and downs, then think about which are more important to you.
4) What skills are important in the field?
Aside from deciding whether or not you're suitable for the job, you'll need to know this so you can focus your education on acquiring any skills you lack. What are employers looking for? Good writing skills? Good math skills? The ability to communicate well with others? Find out what skills you already have, and what you need to learn.
5) Find some job listings. 
Go job hunting online, even if you're not ready to apply. Look at some applications, and look at what skills and experience companies are asking you to have. If you don't have those skills, look into getting them, and if you need the experience, look into volunteering and interning  while at school.
6) Find some professionals, and hold an information interview
For those that haven't heard of an information interview, here's how it goes: 
Find a professional in your industry, and ask to take them out for coffee. While you're there, ask them some of the questions mentioned above, and see what their answers are. If this sounds strange to you, don't worry. Information interviews happen a lot, and most professionals would be glad to chat about themselves for an hour or so. It's an excellent way to learn about a profession from an expert. Don't know where to find an expert in your field? Ask one of your instructors to connect you to one.
7) Find some companies and look at their corporate culture
Remember when I mentioned that you should look at job postings? You should also look at the websites of the companies those jobs are at. There's probably a mission statement somewhere on their home page, and a snapshot of their company's culture. Learn it, and then incorporate it into anything you send to them. Remember:  If you're going to apply there, you'll need to tailor your resume to the company.
There are numerous benefits to asking these questions, but it comes down to how to use that knowledge. By doing this research, you'll be able to decide on an education and a career path that connects you to a career, and when that education is completed, you'll know how to tailor your resume, cover letter, portfolio, and everything else you send in to that specific job at that specific company. Not only that, but showing that you've done the research will demonstrate that you're dedicated and invested in the company and job, a definite advantage for anyone looking to kickstart their career.
By Anthony Geremia