Money Talks: Four new summer bursaries are available!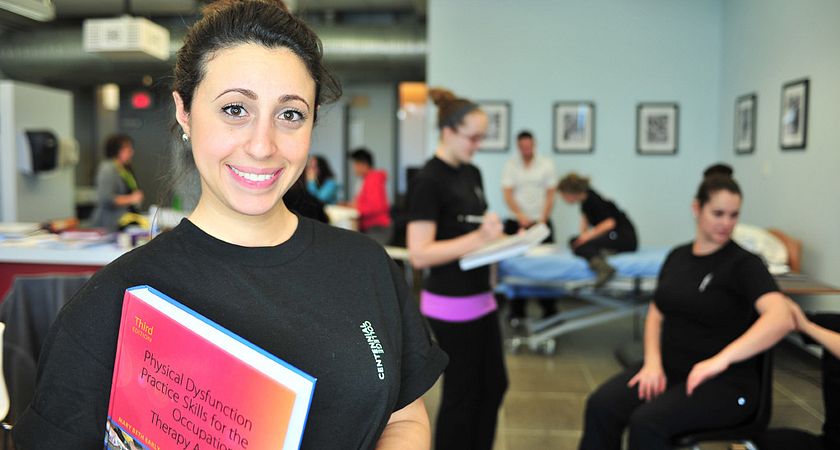 Welcome back to Money Talks, a monthly series focusing on financial issues. The previous posting on the Money Talks series talked about how Centennial College has a broad variety of bursaries that can give you debt-free money, and how you owe it to yourself to look into them. Well, if you're attending school in the summer, it's now more essential than ever that you have completed your Scholarship and Bursary questionnaire. If you haven't yet completed it, do it now and you'll open up your opportunities for summer bursary assistance. 
There are a few bursaries available for you that are opening in April if you are returning in the summer. If you don't fill out the questionnaire, you could be leaving money on the table. If you complete the questionnaire and you are eligible to apply, you'll be alerted in ten days and again three days before each of these bursaries become available, and you'll be invited to apply through your myCentennial email account. 
We'll say it again, bursaries aren't loans. Bursaries are money you're given by the College to help with your costs, and you don't need to pay it back. While summer may seem way off, you'll need to apply to these as soon as they become available. Most of these will open up in April 2015, and are only available on a first-come, first-serve basis, so hurry, or you'll miss out. Here's what you can apply for:
For the sake of books
Every course needs textbooks, but they can be a costly affair. That's why there's the CCAG-Book Bursary, which can provide you with $400 dollars in-store credit specifically to purchase textbooks for your program. There are 250 available, and the application for the bursary will be online April 22 for those who are eligible. 
For full-time students 
Rather than putting it towards a specific cost, general bursaries go ahead and put money in your pocket for general use. If you're a full-time student, then you'll have a shot at grabbing one of 200 Full-Time General Bursaries of $500. All you need is to be enrolled full time in a program for the Summer 2015 semester, and be one of the first eligible 200 students to submit an application when it goes live on April 27 2015.  
For day school part-time students
If you're enrolled part-time, there's a good chance you're working on a summer job while you're in school, which means you could use a financial boost. That's why you get your own shot at the first eligible 100 Part-Time Day General Bursaries for $400, if you are eligible. This bursary becomes available April 28 2015.
For continuing education
Finally, if you're in a continuing education program, there are 55 Continuing Education (CE) General Bursaries of $300 specifically for you, if you are eligible. So apply on April 29 2015 before the 55 are taken!
As mentioned above, despite summer seeming so far off, these bursaries will all open soon, so get them while you can! Fill out your questionnaire, apply when they're available, and let the College help you relieve your financial burden. For more information, visit our College Bursaries page.
By Anthony Geremia