Money Talks: Why you need to dress for success, and how the college can help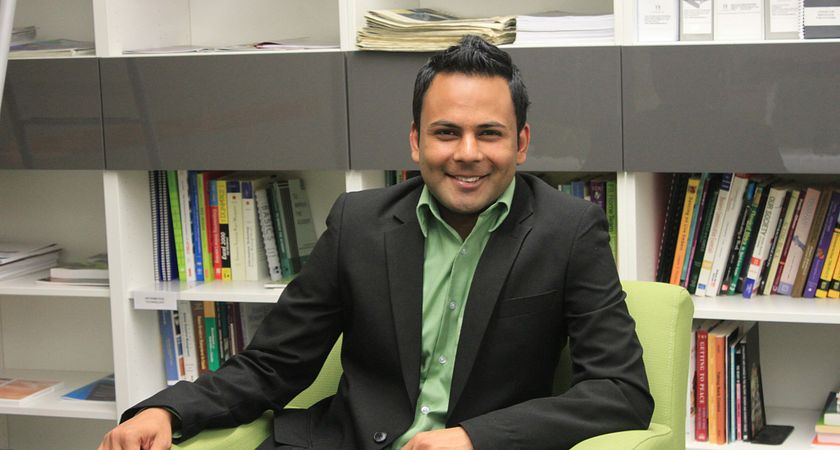 Welcome yet again to an extra Money Talks, a monthly series focusing on financial issues that, as a student, you probably have on your mind. On Friday, the previous entry in the Money Talks series spoke about how Centennial College has a broad variety of new summer bursaries, and how you should be looking into them. But there are a few special bursaries that need highlighting, that you probably didn't know about, and that fill specific needs. One such bursary provides you with a career necessity you may not have given much thought to yet: Clothes. Let me explain.
Filling a need
Are you graduating soon? You probably have enough on your mind, especially thinking of the inevitable rounds of job interviews you'll have to face. If you're keen, you've probably researched the companies you want to be a part of, polished your resume, made a portfolio, and figured out exactly what to say. But have you given much thought to what you're going to wear? Well, you should. 
When it comes time to apply for a job and go to work, you need to dress for success. We'd all like to think that we can get a job based on education, experience and personality alone, but like it or not, your appearance counts, and you need to look your best. This article from Talent Egg lays out the hard facts: A majority of CIO's prefer suits to jeans, and it only takes a few seconds for an interviewer to form an impression of you from your appearance. Getting a few nice sets of formal work clothing isn't vanity; it's a necessity, because that impression will play a huge factor in your chances of being hired. 
But the better the clothes, the more costly the price tag will be, and if buying elaborate work wear is out of your budget, you may be looking at ways to spotlight abilities other than what you're wearing. But thanks to Centennial College, you may not have to, the Dress for Success Bursary, designed to make your appearance interview-ready. 
How it works
Put simply, the goal of the bursary is to give you $300 to spend updating your wardrobe, helping dress you for success. The thinking behind it is that it will better equip you to find a job, keep that job, and start paying any debts you might have. 
While you'll still need to fill out the Bursary and Scholarship Questionnaire (here's more on that if you missed out), this is one you need to manually apply for, by picking up an application from the Student Financial Services department. Of course, there are some rules which apply to the bursary, the most important one being that you need to be a student in your graduating year. You also need to be a Canadian, Permanent Resident, or Protected Person; you need to disclose your financial information, and Career Services needs to interview you to determine if you're eligible. 
There are only 100 bursaries available, and the submissions close on April 24 if you are graduating in June, so now's the perfect time to apply. If you will graduate in August, you have until August 22 to apply. With the College's help, you can make sure you are interview-ready on the outside. The inside, is, of course, up to you!  I'll also recommend a Centennial College blog post on job interview tips to help you out. If you successfully receive the bursary, and are looking into what to purchase, here's a guide from about.com to what's considered standard interview wear. 
By Anthony Geremia