The race is on with Centennial Chase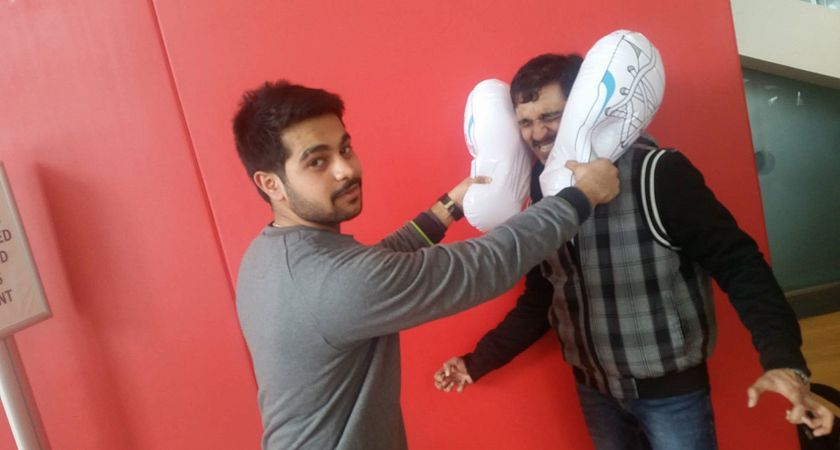 Beyond your schoolwork, it's important to remember to have some fun and make some memories. It's good for both your future and your health. That's why we have events like Centennial Chase 2.0, letting you participate in student life while you get some exercise. Taking place this Friday, April 10, from 3:30 PM to 7:00 PM at Progress Campus, Centennial Chase sees teams of students compete in Amazing Race-style challenges across the school. You can also see images here from the social media contest leading up to the event, photos taken with Shoesie, the event's mascot. There's currently space for a few more teams, if you and two or three friends think you're up for the challenge, and would like some prizes. 
The event serves as a practical exercise of the Event Management, Festival and Conference Post-Graduate program, with the whole class being tasked to organize, fund, and throw the event. This is the second year Centennial Chase has taken place; since the first one went so well, this year's class decided to throw it again.
"You create your own event, and actually have to put it on, so as an event management student, this is our first test together," says Marie Hartwick, Sponsorship Coordinator for the event.
"We thought the hardest thing about putting this on would be the money," says Trisha Ng, public relations manager for the event. "We had to find sponsors, and we were pretty lucky. We contacted a lot of professors, and some of the executives at the college, and they were really enthusiastic about it."
At 3:30 PM this Friday, all the registered teams head to the Progress Campus Student Centre to sign in. "They're going to get a passport," Marie explains, "and it'll show where all of the challenges are, but they have to figure it out, because they will be written in clue format. So it's kind of a treasure hunt to find the challenge. The team has an hour to complete as many challenges as possible, race back to where they checked in, and we'll give them the final stamp. The one with the most challenges completed wins."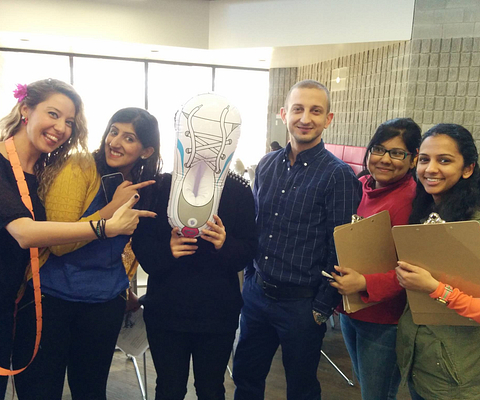 While they're keeping most of the 18 challenges secret, an Egg and Spoon Race and a pie-eating competition were given as  possibilities. "Some of them are physical, and some of them are just goofy," hints Trisha.
On the day of the event, there's going to be a live feed at the Student Centre, so you can come and watch the chase. "We're going to make it a really cool party centre," Trisha says. "There will be live social media feeds, a band, music, food and everything." 
There's also going to be an after party at 5:00 PM, which non-participants can get into for 15 dollars. The other way of getting in to the after party is to volunteer, something there's still a need for. "We're still looking for a few more volunteers to help with the challenges," Marie says. Duties will include setting the challenges up and explaining them to the competitors.
"We still have two or three more teams we can take," says Marie. "We're going to be out looking for the last few." If you're interested, there's going to be a table set up in the Student Centre Thursday from 2:30 PM to 4:30 PM. Centennial Chase is looking for teams of four or five students from any campus, with enthusiasm and a willingness to participate. You can also sign up to volunteer there. If you miss the boat, you can still register or volunteer by contacting the team at centennialchase@gmail.com.
By Anthony Geremia