How Centennial College trains international students for success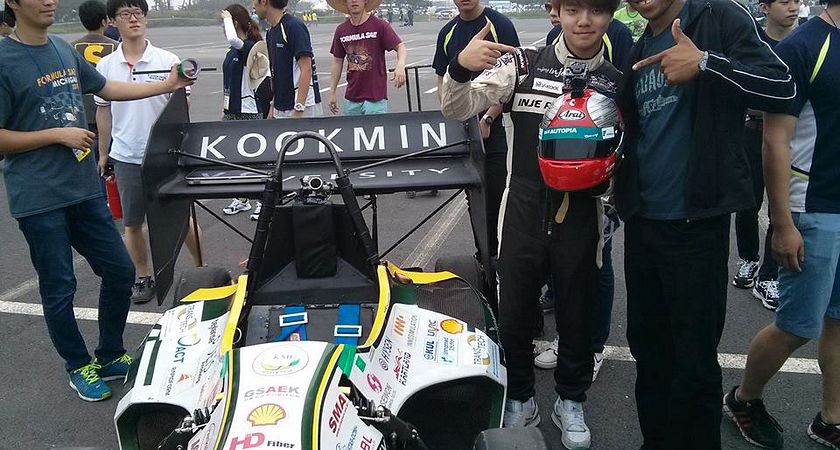 Centennial's Transportation programs are known throughout the province for giving students real working skills, and connecting them to careers within the industry. We're an internationally-minded school, and our reputations are even known overseas, drawing students from across the globe. Such is the case with David Clarke, who came to Centennial from Jamaica to take the Administrative stream of the Motive Power Technician program. Here's why he made the trip.
Coming to Canada
David's desire to get into Transportation was inspired by his father's innovative ability to repair anything he put his hands on. "My dad was an auto mechanic," he says, "and I used to help him with a lot, especially repairing or modifying his own vehicle at our home. There was something of an innate pull towards mechanical stuff. I've always been fixing things, so I became fascinated with motor vehicle systems and how they operated. That was the initial draw towards wanting to pursue a career in transportation."
As for his decision to cross the ocean for his career, he did it out of a love for the country. "My first visit to Canada was in 1990 when I was six years old," he says, "and I fell in love with Canada. The people were friendly, I liked the environment and how you have four seasons that I wouldn't experience in Jamaica. I was looking forward to all of that in addition to the cutting edge technology and training that I'd be getting here."
"We have some technology at home in Jamaica," he continues, "but not as much as you have here, because you manufacture cars here.
When it came to attending Centennial College, it was, once again, a family recommendation. "My brother is also an international student," he explains. "He came to Canada two years before me. I asked him about his experience here, and he gave me very positive feedback. I asked him to look into automotive programs and which college would be the best to attend. He did some research, and he sent me information from Centennial. He didn't recommend any others, just Centennial."
Learning to manage
David's path through the Motive Power Technician program was a bit different than the standard technical program. He opted to take an administrative stream in his second year instead of a technical one, meaning he received knowledge about how to run a repair business, on top of the technical aspects.
"Both streams of the program get the same technical training," he explains, "but the technical guys go more into design and physics while the administrative guys do accounting and business management. We were trained as entrepreneurs while the other guys were trained as technicians. We still had the knowledge, we could still be a technician, but if we wanted to, say, run our own shop, we would have a better insight as to how the business aspect of it works."
For David, the most challenging portion of the program was time management. "It was meeting the deadline for the assignments," he says, "because sometimes you get bombarded, and some of the projects are pretty large, and take a lot of time." One reason for this was the large amount of extra-curricular activities David decided to take part in.
Getting involved
David participated in the Centennial Skills Competition, leadership development training, Global Experience Opportunities (GEO), Global Citizenship and Equity Learning Experiences (GCELE) and volunteered for Centennial College's booth at the Canadian International Auto Shows.
"I made a decision to make the best of my opportunities," David says about his efforts. "Being exposed to the GCELE and going on the GEO, I saw that the people I was working with had much less resources than I had access to here in Canada, and they were working a lot harder and a lot longer than what I observed us to be doing here. So that motivated me even more to push myself further."
His GEO trip to South Korea in particular provided valuable automotive career experience. "We went to the KSAE Baja & Formula 2014 car competition in Gunsan," he says. "Centennial College is in partnership with Kookmin University in Seoul. They are mechanical engineering students, so they would build alternative-energy cars to compete with other universities."
"So, those nights when I just wanted to sleep," he says, "I remembered my friends in South Korea who had beds in their labs. They would stay overnight to get their jobs done, so that was a huge motivational factor to me."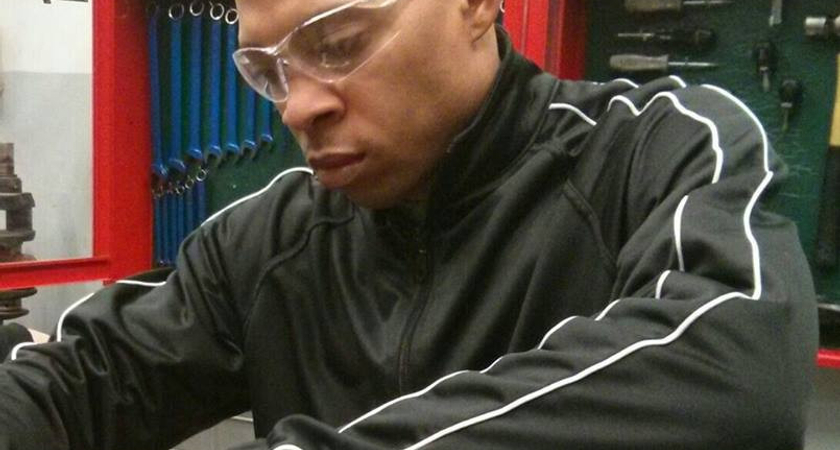 Looking to the future
David's next step is to get a Canadian work permit and start his career. "I want to become a proficient diagnosis technician, because that's where the most technical knowledge is required," he says. "It's easier to be able to replace parts. Anybody can pull a part off and put a new one back where the old one was. But being able to diagnose an issue that requires technical expertise and knowledge, I'd love to be proficient at doing that."
As for anyone looking to pursue a similar path, David advises them to look beyond the program at the other opportunities Centennial College offers, as they benefitted his personal development. "Before I came to Canada and Centennial, I used to be a very reserved person," he says. "When I came here, I was amazed at the vast amount of opportunities that existed. Because I saw that, I decided that I wanted to get involved. My advice would be to push yourself a little bit out of your comfort zone, to get acquainted and to get involved."
By Anthony Geremia