Five reasons to cook your own meals in college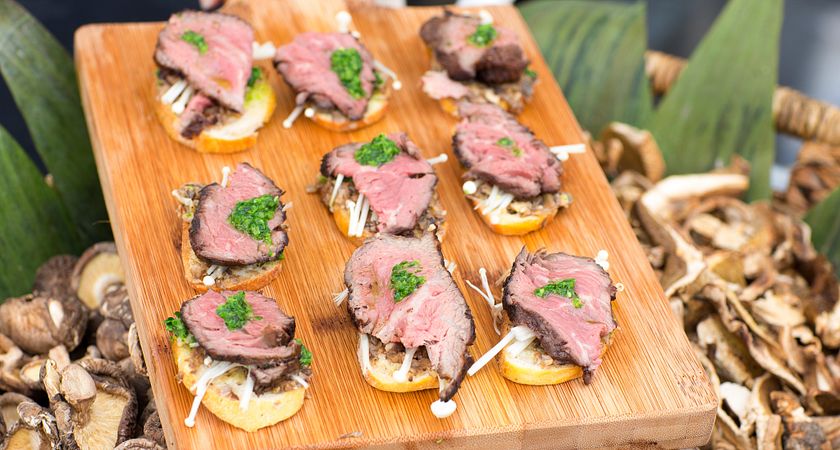 After a long day at school, it can be tempting to live off cafeteria food, take out and restaurants, particularly when school gets busy. But in the long run, it's better to learn a bit of cooking and make your own meals. At our School of Hospitality, Tourism and Culinary Arts, cooking's one of the things you can learn, thanks to our culinary programs, including Culinary Skills, Culinary Management and others. Luckily, if you're a student, you don't have to be in one of these programs to learn how to cook something a little more elaborate. We're passing some of that learning onto you with a new series of videos, eCooking, in which some of the expert chefs teaching our programs show you how to make their favourite dishes. You can use the recipes in those videos, or something simpler to start with. Either way, making your own meals is a solid option, because…
1. It's cheaper than you think
When I started buying groceries regularly, I found myself surprised by how cheap raw ingredients could be. In general, groceries cost far less than I expected. I was used to eating out, and basing my ideas on what could or should cost on that. Really, much of that cost covers preparation and service, so if you're cutting that angle out, the food with always be cheaper. Even in a grocery store, pre-sliced, shredded, or pre-cooked food will always cost more than the raw, unprocessed stuff.
2. It's almost always healthier
Almost anything pre-made is drowning in salt, sugar and preservatives. If you make it yourself, you can control what goes into a meal, cutting the salt and sugar in the process. I say it's "almost" always healthier because, hey, sometimes we all go overboard and create our own Epic Meal Time monstrosities. The important part is that it's up to you, and not the person (or company) that made the food for you.
3. It's an excellent way to decompress
True story: Whenever I get home from work, I go into the kitchen, put youtube videos on my laptop, and spend about an hour making dinner. It relaxes me, and if you've had a long day, it can relax you too. I didn't do this when I was in school, and kind of regret it. If you approach cooking with the right mindset, it can be relaxing for you, too. Put on videos, or music, or a podcast and unwind for a bit as you make something delicious.
4. It doesn't have to take long
Like I said above, if you know what you're doing, you can have a dinner ready to go in an hour. Most dishes don't have to be complicated, and as you learn the skill, you'll become fast at it. It helps if you keep it simple. Of course…
5. You can get elaborate if you want to
That's what these eCooking videos are for: Those times when you want to do something more basic than meat and veggies. Even these dishes can be prepared quickly once you know how. I've found that it's best to learn two or three really elaborate dishes. You can impress your friends and be ready for special occasions. Our culinary programs can teach you a few of these, but for now, have a look at the videos, and see if anything catches your eye.
By Anthony Geremia