How to balance work and life in continuing education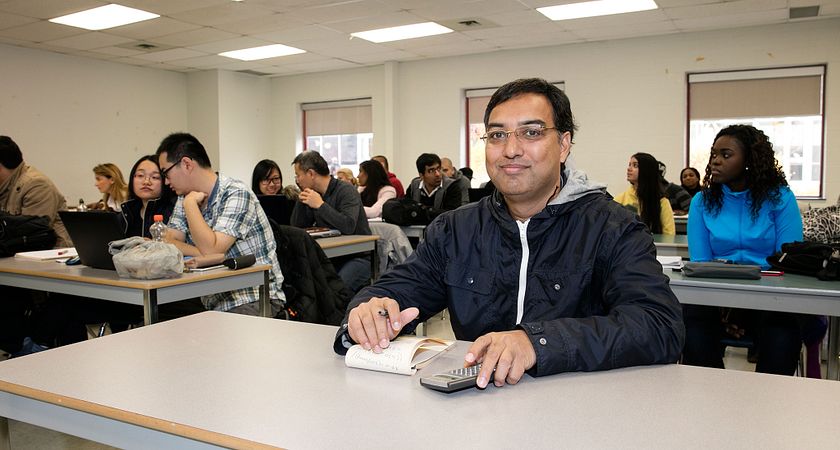 If you're a working professional in the business world, it's natural to want to advance your career, climb the ladder, and get raises and responsibilities. Or, if you're unhappy with where you are, you might want to find a way to change career paths. If you're looking to advance your standing in the business world, Continuing Education business classes at Centennial College can help you out, giving you a new set of skills to bring to the working world. These programs are geared towards people who've entered the work force, and want to alter their career.
When questioning whether or not to enter continuing education, the modern business professional may complain that they'll need to put their life on hold, and either won't or can't donate the time and focus. Maybe they don't want to, or maybe their financial situation is such that they literally can't.
Fortunately, you can keep going in the educational world, and balance your work and school life, and enhance your career without ever having to leave it. There's a wealth of advice on how to maintain that balance, but here's some recurring highlights:
Schedule, schedule, schedule
If you've decided to attend one of the college's business programs and picked your schedule, don't just go into it assuming that things will fall into place. Start by figuring out your fixed hours (work and school schedules, for example), and then decide where the rest of your responsibilities lie. Build a solid routine, if you can, and schedule it. According to TalentEgg, it's fair to assume you'll have 2-3 hours of homework per week, on top of lectures. Meanwhile, WikiHow recommends that you use a physical calendar to map your week out, and put it someplace where everyone in your household can see. If you really think your work schedule is too demanding to support a full semester, consider spacing that education out to something longer than a year, with fewer overall courses.
Don't forget self-care
When you're making that schedule, be sure to put in some "me" time as well. As WikiHow points out, this includes a bit of exercise (an easy release of endorphins), healthy eating (fruits and vegetable), and most crucially, getting enough sleep. It's not just to make you feel better, it's important to make sure you're able to be energized and aware in school. If you're not, you won't learn, and it'll all be in vain.
It's something I've noticed in my own life, too: Don't cross the streams mentally. When you're at work, don't worry about school, and vice-versa. Isolate your worries. When you're at work, think only of work, and when you're at school, think only of school.
Build a network of support
"You're not alone" should be the theme of your continuing education. Your friends and family can support and help you. I've found that if you tell people your plans, it's harder to back out of them, as you have a support system checking up on you. Similarly, get to know your professors. Since most of their students are in the same situation you're in, they'll have sympathy and work with you.
Speaking of those students, Centennial's continuing education business courses are almost exclusively attended by professionals looking to further their careers. Because the people around you are in the same boat as you, you can network with them for both business and support reasons, to see their strategies for work and life balance. Also remember, the people around you are doing this too, so you can network with them to find out what they're doing to balance their own lives.
Remember your motivation
It's important to be open to changing your plans, because inevitably, things will go off the rails. As WikiHow says, don't assume you've failed if you haven't completed a day's tasks. Things will sometimes not go according to plan, so be ready to be flexible, and don't assume not completing a day's tasks means failure.
More importantly, if things do happen to become chaotic, you're always able to get a handle on them. Remember, you're investing in your future, and taking the time to further you education will help make your future both brighter and richer.
By Anthony Geremia