Winter in Toronto: Things to do and places to go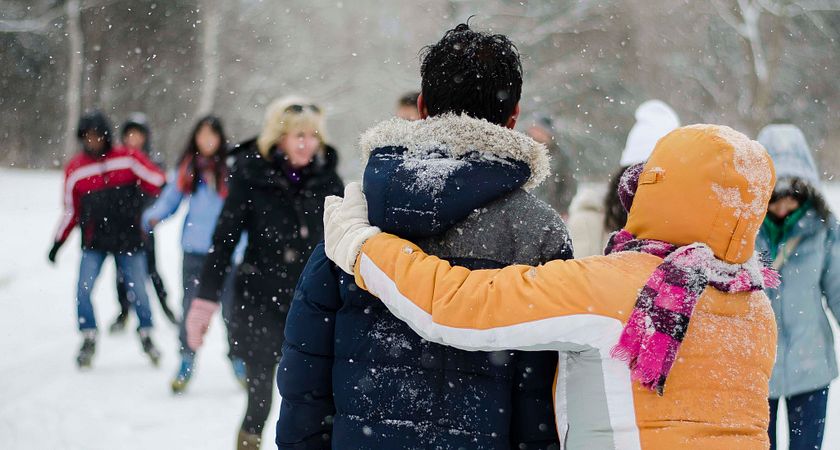 December 18th is the final day for most classes in Centennial College, giving you a winter break to recharge before the new semester. This is a perfect time to see some Toronto sights, and participate in some winter events. If you're new to Toronto, it's the perfect time to get to know the city. Toronto is a cultural centre for Canada, and it's a wonderful social experience to get out and explore what it has to offer. It's also important to do, since you're probably going to be in the city for a while yet. Getting to know the region will help you out.
Getting around Toronto is easy. Three dollars can get you a ride on the TTC buses and subways (be sure to get a transfer, so you only need to pay once). Hop on the line, and the city is yours. Bring your friends and classmates, and have some fun. There's too much going on this winter to easily list it all, but here's a few ideas.
Landmarks to visit
Most of these Toronto sights are open all year 'round, but now that you have some time off, you can actually go and see them. Obviously, you can visit the CN tower, a place everyone who visits Toronto should see at least once. Meanwhile, you want to learn something, you can go to the Royal Ontario Museum (ROM) or the Hockey Hall of Fame, and if you just want to look at something cool, there's Ripley's Aquarium and the Art Gallery of Ontario. Here's a complete list of what's available.
Farmer's Markets
Experiencing a culture's food is a good way to get to know that culture, making farmers market's an excellent way to experience Toronto, particularly if you're in one of Centennial's Culinary Arts programs. At a Farmer's Market, you can pick up delicious local food that's healthy and affordable, perfect for stocking your refrigerator when school comes back. There are a lot of them out there, but here's a list of the markets that are open during the winter. I recommend the St. Lawrence Market, a particularly well-known Toronto spot located near the King Station subway stop.
Free holiday movies
Feel like catching a seasonal movie to get you in the holiday mood? Maybe you legitimately love the classics, or maybe it's an ironic appreciation. Either way, the break is a great time to see them. The Bloor Hot Docs Cinema, located near Bathurst station, will be showing a host of Christmas films all throughout the month, including Elf, Gremlins, Christmas Vacation, Scrooged and A Christmas Story. The best part? These screenings are all free. Here's the Bloor Hot Docs Cinema December schedule with more details, as well as what else is happening at the theatre. Bloor Hot Docs shows a lot of good things, so use these free screenings to get acquainted with it, especially if you're in our Broadcasting - Radio, Television, Film & Digital Media program.
Hit the ice.
Skating is a particularly Canadian experience. If you've never skated, but don't mind risking a fall or two, it's worth trying at least once, especially because there's plenty of places in Toronto that let you do it for free. There's a rink in the middle of Toronto at Nathan Phillips Square, located right in front of Toronto's City Hall, near the Queen Street subway stop. The Square is an attraction all year round, serving as a venue for concerts, art and a farmer's market (again), but when it gets cold, the fountain becomes a rink, and there's a free open skate from 9 AM to 10 PM. No skates? You can rent or sharpen them there for a small fee. That's not the only rink that's open though, as a more complete list of Outdoor Rinks can be found here.
There's far more than this going on in Toronto during the winter break. The most important thing is that you get out there and explore. In between the food, company and gifts of the holiday, be sure to go out and see what the city has to offer, as it's good for the mind, body and soul.
By Anthony Geremia