Winter in Toronto: More things to do and places to go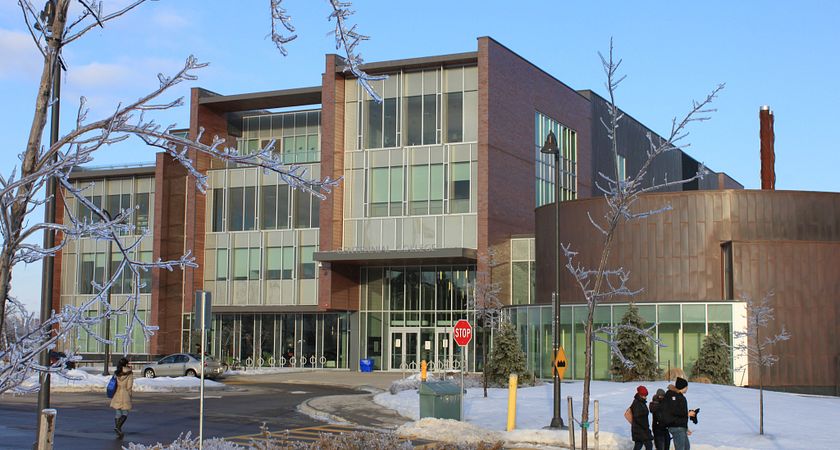 There's a lot to see and discover in Toronto, and once the winter break starts up on December 18, it's the perfect time to take in the sights and events in the city. It's good for you to get out and explore, and also practical to travel around the city you're studying next to, learning its special charms. The break is a time for company, food and gifts, so bring your friends. We talked about a few activities you could do last time, and here's a few more things that make it worth hopping on the TTC and travelling through Ontario's capital. You might even learn a thing or two about your program, if you're looking.
New Year's Festivities
Where are you going to be on New Year's Eve? If you're going out, there's more events in Toronto than you can shake a (hockey) stick at. Here's a brief list from Toronto.com. If you're looking for a spectacular free one, though, I (once again) recommend Nathan Phillips Square. The evening's events include skating, live music and fireworks once midnight rolls around. It's a large, complicated event, and an Event Management student might want to look and see how such a spectacle is put together.
Winter Celebrations
There's a lot of holiday-themed variety celebrations happening around Toronto. Offering different kinds of entertainment for whomever feels like wandering into them, depending on what you're in the mood for. Want something cheesy but earnest? WinterFest 2015 is one such event, taking place around Toronto's waterfront from December 18-20. It's kitschy holiday fun, including a pastry eating contest, a dog show and an a cappella concert. If you want something a bit more serious, there's the Kensington Market Winter Solstice on December 21, a parade that starts at 7 PM and features pyrotechnics, puppets and other spectacles. And if you're in the mood for something a bit more laid back and folksy, Evergreen Brick Works will have its Winter Village open, featuring a variety of live music, activities, events and food all throughout the season, which you can check on by using the Evergreen Winter Village Schedule.
Good, affordable eating in the New Year
This takes place after break is over, but it's worth talking about here. Ever heard of Winterlicious? It lets you experience fine dining in Toronto for affordable prices. It takes place January 29 to February 11, and involves restaurants in Toronto offering special deals for fine meals at cheap rates, usually involving a sampling of everything the restaurant has to offer. For a student of the cooking programs in the School of Hospitality, Tourism, and the Culinary Arts, it's a great way to see how the professionals do their job without having to spend a small fortune.
During the winter break, it's important to take time to relax and decompress after the end of a semester. While taking the time to attend some Toronto events is a fun way to take advantage of the time off, be sure to make room to relax and stay in for at least a day or two, as well. You've earned the time off, so make sure you rest and recharge before the next semester gets started.
By Anthony Geremia