New Year's Resolutions: Getting Healthy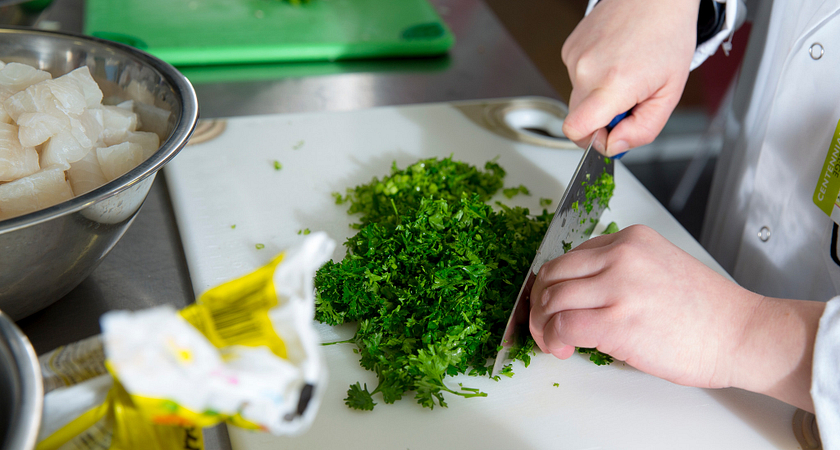 Have you made a New Year's resolution yet? It's a tradition at the start of a new year where you set a personal goal for yourself. It can be starting a project, achieving a career goal, or something more personal. A common choice? Getting in shape. This is why so many people sign up at gyms in the new year, and then quit in a few months. The true answer is that you want to be healthy, not necessarily in shape.
If your body isn't running well, your mind won't either. That's why managing your health in college is so important. Symptoms of an unhealthy lifestyle, according to this study posted on Academica, include fatigue, headaches, an inability to concentrate and frequent illness. All of these things are productivity killers in school, so it's worth the investment to stay healthy.
So, what can you do? I'll be realistic here, especially since you probably don't have a ton of time, and focus on the simple things, making this a resolution you can actually follow.
How to not eat terribly
This is particularly important if you're taking our Baking Programs (Pastry Arts Management and Commercial Bakeries) and are surrounded by sweets all the time. Instead, take a page out of our Food and Nutrition Management program, and manage your own food and nutrition.
Always bring a lunch, instead of buying one at school. It's cheaper for you in the long run and almost always healthier. It's worth the extra time in the morning (or the night before.) While you're at it, taking the time to buy groceries has the same advantages of health and cheapness. They cost less than pre- made food, and are much better for you. If you're tight on cash, the CCSAI's Good Food Boxes are an example of cheap and healthy food.
Carry a sport water bottle with you. Most people don't drink enough water, and staying hydrated will make you feel better, help you absorb the nutrients in whatever you're eating and other things outlined by the Dietitians of Canada. So, carry one with you, and try to drain it twice a day. Soda, coffee, or anything else doesn't hydrate you nearly as well as pure water.
I won't talk too much about diet, but I will say that you need to have breakfast, and make sure you have something to eat every few hours. Even if you're just cramming a couple of granola bars into your mouth, it will benefit you. 
How to get a bit of exercise
First and foremost, use the Athletic and Wellness Centre. Even if you just run on a treadmill for half an hour, it's still something. Working up a bit of a sweat and releasing some endorphins is good for you, and running is a convenient, easy bit of physical activity to do daily.
Having trouble finding the time to even go for that run? Block off time for it like it was studying, and make a schedule you can stick to. You can even try using one of our personal trainers to come up with a nice quick workout routine. Here's a few other tricks to schedule that time in, thanks to Experience Life.
Even if you don't have time, avoid sitting down when you work, and walk everywhere. Keeping moving is a simple way to stay active. If you can stand, walk, or even run, then do so. Even ride a bike if you have one!
This is all simple stuff, but that's the point: A little extra effort will go a long way to making your mind and body healthy and strong. And if you're healthy, you'll be better equipped to learn, develop skills and grow your career.
By Anthony Geremia