Film Students, #YourTimeHasValue too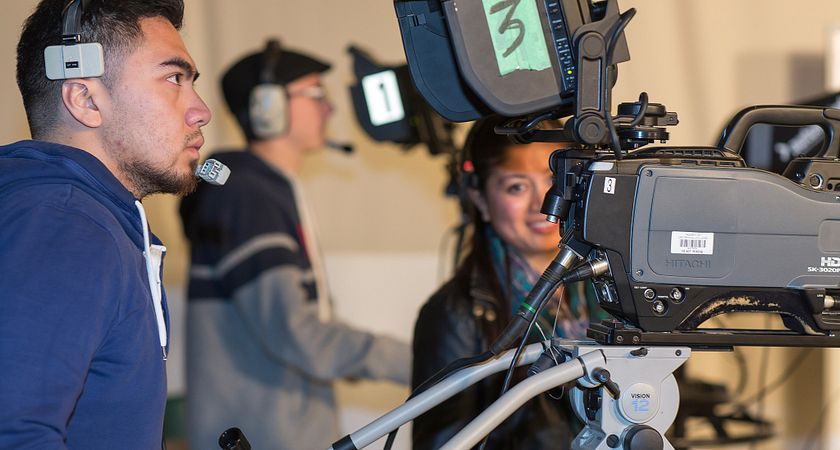 It's always tricky landing that first job and getting your career moving, especially if you work in the world of visual media. A key part of doing so is understanding the value of the skills you've been provided with, something media makers can struggle with if they're not prepared to assert the value of their time. A recent controversy involving the Canadian government has underscored this problem. The Huffington Post outlines the story, but in brief: For Canada's 150th birthday, the government is running a contest aimed at graphic designers, encouraging them to create a special logo, with the prize for the winner. However, this did not go over well, with the realization that anyone who does not win is giving away their time and work for free.
This is a common problem in any media-based profession, and one that students are rapidly becoming more aware of, in this case with the #MyTimeHasValue hashtag. It's not just graphic design students that should be recognizing their value, though. Any media-based profession is liable to be "offered" free work under the guise of "experience" or "exposure," and this extends to television and film.
A good college program will give you the experience you need, allowing you to enter your career as a professional who's time is worth being paid for. Several such media programs exist at Centennial, including the Broadcast and Film program, taught at the Story Arts Centre. More than any other visual medium, Broadcast and Film has specific technical skills associated with it, like camera operation and film editing. As with the visual arts, students may find themselves asked to provide work for free. But students should be aware their skills are more valuable than that. Here's why:
You'll already be a professional
Frequently, free work is given out under the guise of enhancing your skills, portfolio, and marketability. However, the reason that isn't especially valid is that the Broadcasting and Film program provides that experience already. The purpose of the program is to teach you both artistic and professional skills, and it does so by having you actively work with the equipment you'll be using, creating broadcast-worthy content. The program gives you hands on experience with HD broadcasting, film, and television equipment, giving you technical skills as you actively produce media. The idea is that you'll already have that experience, from spending time in the program actually practicing your craft. In the end, that content you produce can be added to your professional portfolio, as a means of demonstrating to potential employers what you're capable of. So when it comes to experience and exposure, the program will already have you covered.
The Exception
As part of the Broadcasting and Film program, you will be taking part in a 14-week field placement. I've written about these before, but the idea is simply that you'll be completing one final leg of your educational journey as an extension of your school education: Taking the technical skills you learned in school and applying them to a real-world setting, while getting to meet people within the industry. While field placements are sometimes paid, it isn't a guarantee. However, you will legitimately be receiving a valuable component of your education from them. While they can on occasion lead to jobs, the most important aspect is the networking opportunities. Once they're done, though, there's no need to work for free anymore.
Understand your value
In the end, the important thing to remember is that once your placement is over, the program has made you a new professional. The college has taught you a skill, and that skill is worth paying for. Just as a construction worker wouldn't lay bricks for the "exposure" or a mechanic can't be stiffed on money for the "experience," you should expect to receive compensation for your time and effort. So, as you bring your craft to the world, understand the skills that you've been given, and demand to be treated equitably. Your education has certainly given you that value. 
By Anthony Geremia