Senior Students: Five things you need to do before graduation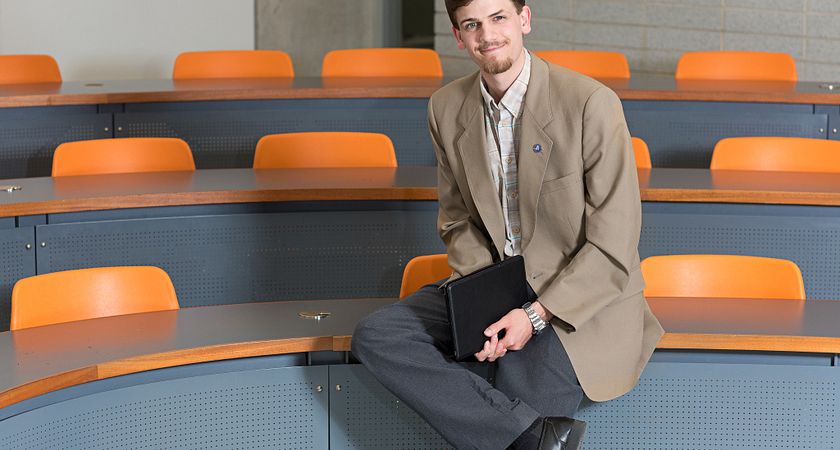 It may seem odd to be posting graduation advice right now. After all, even if this is your final semester, it's only been a few weeks, and you have most of it ahead of you. In essence, your college education has been a dry run for the working world, but you'll still need to be prepared to make the leap between school and the rest of your life, particularly in a crowded job market. Graduation will be upon you before you know it, and if you want to get your career rolling, there's certain things you can start doing now. Don't panic, though. The idea behind beginning them now is that you don't have to frantically rush when the time comes.
1) Formally create a network
The good news about this bit: It involves the socializing you've already been doing. The friends you have, according to Poorer Than You, will be the first connections in that network you'll be forming, and will one day potentially be able to link you up with a job. All you have to do is stay in touch. Exchange phone numbers, get some emails, become Facebook friends, and focus on maintaining those connections.
But don't just limit those connections to your peers. Teachers are a good resource, too, some being industry professionals by trade. Outside of school, Lifehack recommends you expand that network to include people who are involved in the profession you want to enter, even if you're just emailing them to declare yourself a fan of their work.
2) Begin your job hunt ASAP
You'll be applying to a lot of jobs at some point, and sending a lot of resumes out. Starting early is a good way to cut down your post-college employment gap. And even if your first application is a perfect match, it takes a long time for a company to process, interview, choose and hire an employee. So if you want to jumpstart your career, there's nothing wrong with starting the pro-cess near the beginning of your final semester. As for tailoring your resume, there's no reason the education section can't show an "anticipated graduation date" on it.
3) Make use of your school's resources, and do your research
On his blog, Andy Chan writes about how students can be unaware of the career resources that exist for them on campus to help them job hunt. In this case, Centennial College has its own Career Centre designed to link students to jobs, as well as help them develop resumes, inter-view skills and other useful things. If you haven't already seen what they have to offer, now's the time to research it.
Speaking of research, Lifehack also recommends you have a look and research companies you may want to work at, though not necessarily just to find job listings. This can be useful for get-ting a sense of their corporate culture, seeing what they look for in an employee, and specifically tailoring your resume and cover letter to their company's needs and style. And when you apply, showing that you've done that research is proof of your commitment.
4) Investigate and modify your online footprint
Your online footprint is what you've put on the internet about yourself, and what employers can find by searching your name on Google or social media. I've talked a bit before about using social media to better yourself, but to boil it down to the essentials, it means being aware of what an employer will see if they look you up. Now's the time to delete or lock down embarrassing photos and messages, and replace them with an impressive, professional online profile. Doing so is not only damage control, but also impressive for a potential employer, showing that you've mastered social media. And while you're doing that, setting up a personal website with an online portfolio, something I've also written about, is a solid investment of your career-building time.
5) Be prepared to go off the rails
This last one is harder to define, but Poorer Than You makes an attempt. In college, your life was still guided and predictable: Assignments, a midterm, a final assignment, a last exam, a break, and then do it all over again, the same as the students around you. Once school ends, though, you'll be off the guided rails, without that shared, linear life experience and that can be difficult if you aren't prepared. Want to know how? Have an idea of what your game plan is when you graduate, what you're going to do every day, and how you're going to advance your career. College will set you up for career success, and provide you with guidance and direction, but it's up to you to take the next step and put the skills you've learned towards that career you've always wanted.
By Anthony Geremia