My Life at Centennial: A City by a Lake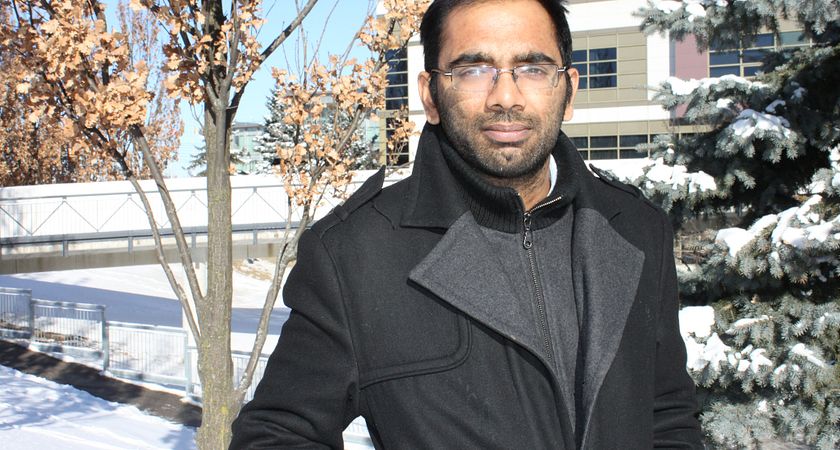 I always wanted to visit Downtown Toronto, I was told that there was nothing like it. I have always been told that this is where you get to see "the real Toronto people". I had seen images of downtown Los Angeles and New York City in movies, but when I first visited Downtown Toronto it blew my mind.  As I walked out of Sherbourne station, I could feel the place above me buzzing with people. I could hear the revving of automobiles while it sped through traffic. As I entered the streets of Toronto, the vision of skyscrapers reaching up to the stars left me wide-eyed. Each street and avenue boasted of buildings reaching far and high into the sky.
Downtown Toronto is a busy place and you could feel it in the people who throng the streets; be it smartly dressed, businesslike in a suit or in jeans and a t-shirt. Men and women alike seemed to be in a hurry to get somewhere. There were some, who were scurrying through the sidewalks with their phone plugged to their ears, and there were some who were sauntering through the streets with a lazy elegance.  Regardless, they all seemed like people walking somewhere they had to be. Amidst the tall buildings downtown, is the CN tower that stands high above all. The CN tower is an iconic achievement that is now the symbol of the Toronto skyline, you could feel it casting an everlasting shadow no matter which part of the city you are in.
Streets and intersections branch out to new sets of avenues, glorious mazes of towers and skyscrapers that you'd get lost in if you weren't careful. In the initial few weeks, roaming around the city could be confusing, but there are various apps like Transit Now for Android, or the RocketMan for Apple that helps you to easily navigate through Toronto. It tells you what bus to catch,the distance of the nearest bus stop, and what the most convenient route is.
At the edge of the city away from the hustle and bustle, lies a tranquil lake, Lake Ontario; which is considered to be one of the Five Great Lakes of North America. The lake lies unperturbed by the cacophony of the city; a sage like serenity surrounding it.  There are yachts and boats sailing through the lake with the park by its side, and a boardwalk laid around it for someone who wants to take in their surrounding while walking.  Downtown has a lot of food options to choose from, fast-food to cuisines from various parts of the world. If you're looking for something cheap, you can try the hot dog stands and ice cream trucks. They are very filling and also easy on your wallet!
Downtown Toronto is a place brimming with life, the financial hub of the country and a melting pot of various cultures, it truly is the place to be. They were right, Downtown Toronto really is a vision to see.
By Anuraag Seshadri