Money Talks: Repaying your student loans isn't as stressful as you think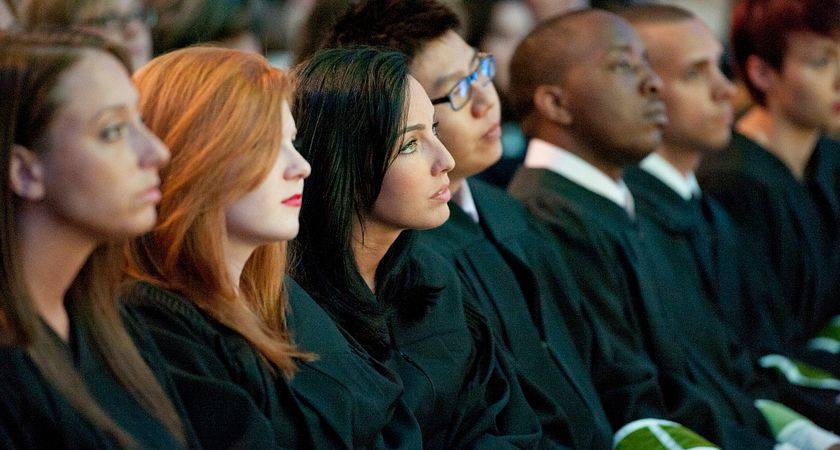 Welcome to Money Talks, a monthly series focusing on financial issues that, as a student, you probably have on your mind, or worse, are trying not to think about. Loans, scholarships, managing your cash, it'll all be covered here. For our first instalment, we'll be talking about the part of school every student hears is the most painful: Repaying your student loans. While some may dread it, it doesn't have to be a difficult experience. The important thing is to stay informed, and remember that no one, least of all the government wants you to default, or stop paying your loans, and that they'll work with you regardless of your career or lack of financial status. Let's go into this in a bit more detail, though, with a few things you should know that will make the whole experience smoother.

You probably owe less than you think.
Nobody likes debt, but it's entirely possible yours is a lot less than you think. Have you heard of the Ontario Student Opportunity Grant, or OSOG? It's been called OSAP's best-kept secret because students fail to realize its significance. Basically, if you're going to school for two or more semesters, and receive more than $7,300 in loans for two semesters, or $10,950 for three semesters in one academic year, and your income checks out with Canada Revenue, you won't have to pay back more than these amounts, with the rest being covered by the grant. And the best part is that you don't have to do anything to receive it, since it's automatic and universal. There are limitations to this, though, such as if you're studying for less than two semesters, you leave school, or owe less than the $7,300 minimum. Still, if you're eligible, it adds up over time, so whether your program runs for one or multiple years, you may be paying a whole lot less than you initially think.
Take some time to read the literature.
The worst thing you can do is be uninformed about what you have to do to pay back your loans. Fortunately, the knowledge is all contained in one place. If you stop by any of Centennial College's Student Financial Services (SFS) offices you can pick up a brochure that outlines much of the information you need to know about repaying your loans in a simple, straightforward format. It's not a long read, and it will bring you up to speed. Meanwhile, if you want more general online resources, canlearn.ca is excellent for helping you learn how to save, plan for your post-secondary education and register for your online account to track your loans.
There are some events you should go to.
It's inevitable that you're still going to have questions, though. Fortunately, there's a perfect time coming up to get answers, in the form of two events. The first is on February 17th, as part of Engagement Week. First, Marc Guindon from National Student Loan Service Centre will discuss loan repayment and loan repayment assistance programs, then Scherry George from SFS will take some time to talk about the 'dress for success bursary' (a worthwhile topic we'll get into next entry) and OSOG. The same presentation is going to happen on March 26th in a special session aimed at soon-to-be-graduates, with Steven de Munnik from the National Student Loan Service Centre also fielding questions.
The government will work with you, you just have to talk to them.
Believe it or not, the government doesn't want you to default. There's a six month grace period after you graduate, when you're expected to job hunt, and when it's over, you'll get a communication from the NSLSC,  saying that it's time to start paying your loan. But if that job hasn't happened yet, you don't need to stress, because there are a number of programs out there aimed at the unemployed or underemployed. The most important thing you can do is not avoid your loans, repayment notices and letters. Read the letters you receive, and answer the phone calls you get. There are resources there to help you, and all you need to do is say "I'm not working, what can you do for me?"
Don't delay. Be proactive.
Really, that's the most important bit of advice: Loans are manageable and can be made to fit your financial status, all you need to do is not ignore them. If you do, and you default, if you ever want to go back to school (and you might) you're in trouble with getting further loans. It could even impact your ability to get a loan or mortgage. One method of proactivity is to make an account with the National Student Loans Service Centre (NSLSC), through canlearn.ca. You can check on the status of your loan there, customize your repayment plan, and apply for helpful programs.
In brief, here's the top four things grads need to know about loan repayment.
1. Sign up for your online account with the National Student Loan Service Centre through canlearn.ca.
2. Contact the National Student Loans Service Centre (NSLSC) online or at 1-888-815-4514 prior to the end of your six-month grace period to determine your obligations.
3. Commence your repayment on time.
4. Investigate loan repayment assistance programs if you're unemployed or underemployed before your six-month grace period expires.
Loans are not not scary. They're perfectly manageable, and can be modified to fit whatever life you choose to lead. All you have to do is stay informed, pay attention, and ask for whatever help and treatment you need.
By Anthony Geremia