Reading Week: Find your balance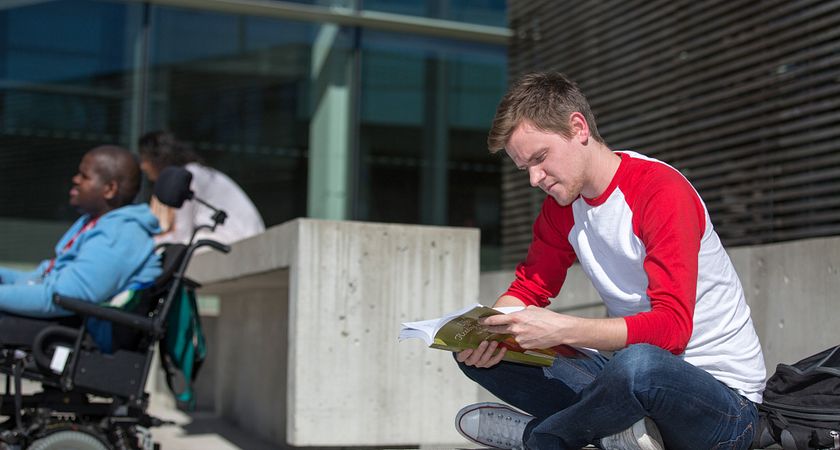 Most of Centennial College has begun reading week, and as a student, you've been released from your classes out into the cold, free to do what like, but on the condition that you're supposed to be working on assignments and readings. Some of you are planning to do just that, while some are planning to sleep and party before it's over. The true answer to how you should be spending the week, though, lies somewhere in the middle.
Plan your time
I'll front-load this with the good news: Spending your reading week working furiously on assignments isn't good for you. Reading week also exists to give you a break, and you should use it. However, only using it to relax is also a bad idea, since you're expected to catch up on your schooling during this time, and could fall behind if you haven't. Ultimately, it's about balance. Taking the time to relax as well as study are both equally important. In order to accomplish this, it's worth the effort to hammer out a timeline. Say, "on this day I will study, and on this day I will relax" and stick with it, to make sure you do plenty of both.
Resist the urge to travel abroad
Yes, it's cold and snowy right now, and you're tempted to fly south like a bird to get away from it, but hold on a moment. Group Tutoring points out why this isn't a good idea: That's money you ought to be saving, and time for studying you're wasting. Difficult as it is, it's a better decision to stay home. In fact, now's the perfect time to…
Visit Toronto
I previously wrote two entries on the things you can do during your winter break in Toronto, and most of it's still applicable, particularly if you're an international student who's never explored the city. One standout is visiting the St. Lawrence market for some fresh, natural Canadian food. As a bonus, you can buy enough to bring back to school with you, to have something healthier than noodles. If you feel like ice skating, the college has opened a rink near Morningside Campus, with free skates for lending if you've never tried it before, with the next group skate taking place February 21st. If you want to go downtown, though, you can also try the Harbourfront Centre's DJ Skate Nights. The Centre itself is host to a variety of events, and worth checking out for more than just the skating. Finally, you can always visit that eternal landmark, Toronto's most visible feature, the CN Tower.
Consider starting your summer job hunt
Remember, the job market's still tough. And even if it wasn't, it takes time to select, interview, and hire an employee. Because of that, it's not a bad idea to begin handing those resumes out now, even if you only spend a day doing it. If you don't think you're ready for that, though, Talent Egg has a list of other career-enhancing activities you can be doing. These include creating a website and online portfolio (something everyone should have, as I discuss here), polishing your resume, seeing what career services Centennial College has (here's a link), and researching companies you'd like to work at. If this is making you groan, just remember what I said about budgeting your time. If you're efficient, you can get this all done in a single day. Speaking of that…
Do your schoolwork, but not too much of it
In order to make this happen, you'll need to figure out what you're going to get done beforehand, so you don't spend the entire week working. The easiest thing to do is readings, since all you have to do is sit back and absorb them. You can find a comfortable spot somewhere, grab a cup of something warm and pleasant, and just read in silence. The important thing is to plan your study time in advance, so you can make the most of that time, and not spend it only doing schoolwork. That's because…
Decompressing is important
There's nothing wrong with taking time off. You're probably a bit burnt out from your schoolwork, and can use some time to get your life back in order. It's a matter of both mental and physical health. CNN even talks about the importance of having a "stop day" where you don't do anything work related, and how it leads you to work more effectively on your normal days. While you're not exactly getting a stop week, you are getting several of these stop days in a row. So go ahead and sleep a lot, lounge around, watch and read some non-academic stuff, and get together with your friends and family. You've certainly earned it, and it's critical to your health. Indeed, you need to make sure you relax and not spend the entire time partying, since your recovery is important. Only then can you return to school refreshed and ready to resume your journey.
By Anthony Geremia