Life of the Party: Two careers for the eternal host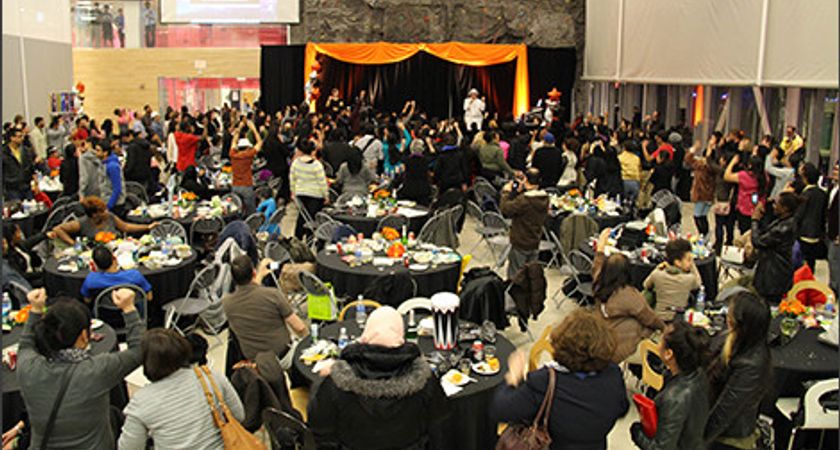 As anyone that has watched any movies or television about college has seen, there's a certain stereotype about post-secondary education: College is for partying. You probably already know that's not true in real life, and that college is for building your career, but you're probably still going to go to a few parties during your time in school. Remember, any interest you have can be turned into a career if you think about how to monetize it. Believe it or not, even celebration can turn into something you can build that career off of, if you have a certain type of personality.
You see, in every group of friends, there's the planner. Maybe they're the usual host of the bash, or simply the one who naturally winds up putting it all together. When a party, or a concert, or an event of any sort is happening, he or she figures the details out. If there's a big bash, they're the one behind the scenes, making sure it all runs smoothly. If you're that person, there is, in fact, a career for you, thanks to the School of Hospitality, Tourism and Culinary Arts. With a new campus building under construction, the school's expanding as much as the career field is. Here's a couple of examples of what you can do if you're that sort of a party planner. Whoever said partying in college gets you nowhere?
Become an event manager for festivals and conferences
Festivals and conferences are the parties of the professional world, and they're a key component of the tourism industry. If putting together celebrations professionally is what you want to do, then your best path is to take Centennial's Event Management program. It's a one-year graduate certificate, aimed at students that already have a degree in the hospitality and tourism field, or something that is applicable. You'll be able to enhance your planning skills with both theoretical and practical knowledge, as well as learn about human resources, marketing, business administration and operation and how to apply that knowledge to festivals, conferences and other events. It's a needed specialization, thus careers are available with a broad variety of employers, such as Maple Leaf Sports & Entertainment, Delta Hotels and the Toronto Board of Trade.
Manage hospitality at a hotel or a similar institution
Have you seen The Grand Budapest Hotel? It's a quirky comedy, currently up for an Oscar, and well worth a watch. It centres around an old, formal hotel in Europe, and stars Ralph Fiennes as the hotel's lead concierge, making sure operations run smoothly. If you participate in the college's Hospitality - Hotel Operations Management that could be you, the one making the hotel experience comfortable and fun for your guests. You can take the program on its own, or use it as a stepping stone to university. Either way, you'll take your planning abilities and apply human resources, management and leadership skills to them in a practical setting, with a field placement to add some real-world exposure. There's plenty of North American hotels that need competent planners to run things, and there's plenty of international opportunities, too, if you enjoy travelling and like people. Perhaps somewhere you can find a Grand Budapest of your own.
These are just a pair of examples of what you can do if you're the go-to event organizer amongst your group. If it comes naturally, you can make use of it, and build your life around that sense of planning. Just don't lose sight of why you're at college, and be sure to take the time to go to classes and build your career between your social life.
By Anthony Geremia